Armistice Day is remembered as the day World War One ended, but for naval historians Britain's greatest victory came 10 days later. Operation ZZ was the code name for the surrender of Germany's mighty navy.

For those who witnessed "Der Tag" or "The Day" it was a sight they would never forget - the greatest gathering of warships the world had ever witnessed.

It was still dark in the Firth of Forth when the mighty dreadnoughts of the Royal Navy's Grand Fleet began to raise steam and one by one let slip their moorings.

The huge shapes of more than 40 battleships and battlecruisers began to ease out, course set due east. As the procession of steel headed for the open water of the North Sea, more than 150 cruisers and destroyers joined them. The mightiest fleet ever to sail from Britain's shores was heading for a final rendezvous with its mortal enemy - the German High Seas Fleet.

Victory would be total. But there was to be no battle. After four years of naval stalemate, this was the day when Germany would deliver her warships into British hands, without a shot being fired.

The date was 21 November 1918. World War One had ended on land 10 days earlier, but this was to be the decisive day of victory at sea.

http://www.bbc.co.uk/news/magazine-30128199

Must have been an amazing sight looking out over the Forth that day.



_________________
The conservative feels safe and content only if he is assured that some higher wisdom watches and supervises change, only if he knows that some authority is charged with keeping the change "orderly.

Friedrich Hayek

In other words a bunch of cap-doffers and forelock tuggers.
The Tartan terror. Keeper of the royal sporran. Chief Haggis Hunter




Posts

: 7719


Join date

: 2013-12-11


Location

: Edinburgh



cheers Irn......great article.....I had totally forgotten about this x

_________________
Do you think you'll be the guy - to make the Queen of the Angels sigh?
the Nerd Queen of Nerds, the Lover of Books who Cooks




Posts

: 5312


Join date

: 2014-01-19


Age

: 50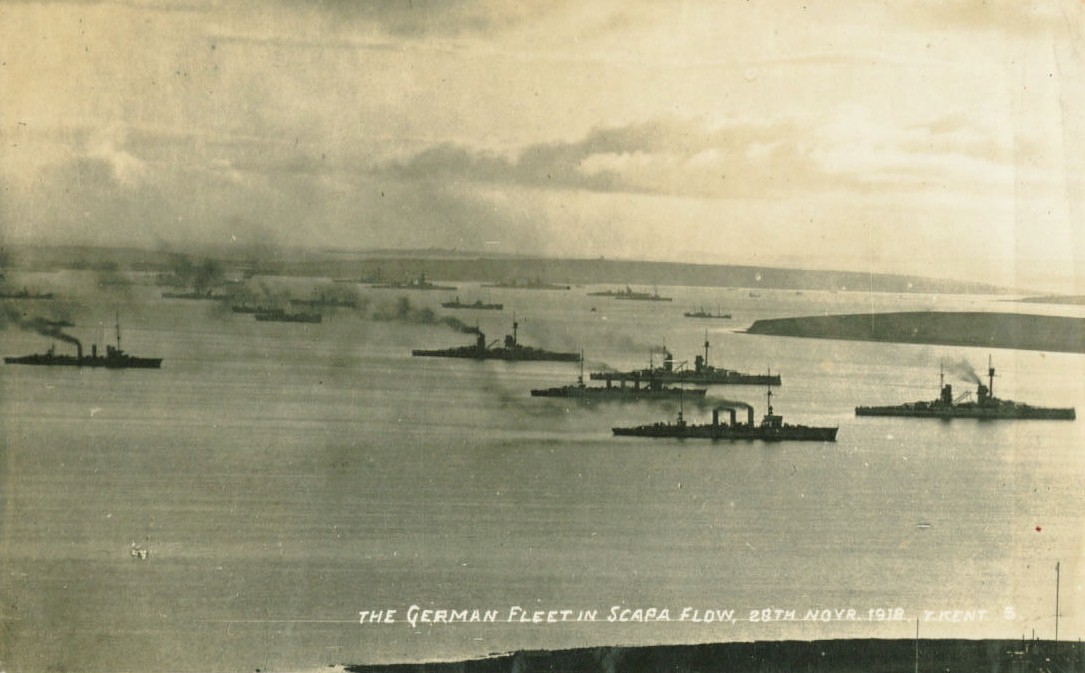 _________________
"Little thieves are hanged, but great thieves are praised." — Old Russian proverb, offered by Vladimir Putin to Donald J. Trump, Helsinki, July, 2018.

"I don't stand by anything."  ― Donald Trump, interview with John Dickerson, 5.1.17...

"That's libertarians for you — anarchists who want police protection from their slaves." ― Kim Stanley Robinson, Green Mars

Someone is above the rule of law in America.



Posts

: 25954


Join date

: 2013-12-19


Age

: 53


Location

: Northern California





Similar topics
---
Permissions in this forum:
You
cannot
reply to topics in this forum