Kids do the funniest things. And often without even realising.
Take spelling for example. Just one letter out of place and a seemingly innocent cartoon is transformed into a lurid doodle. (Not that we're complaining, of course.)
Behold.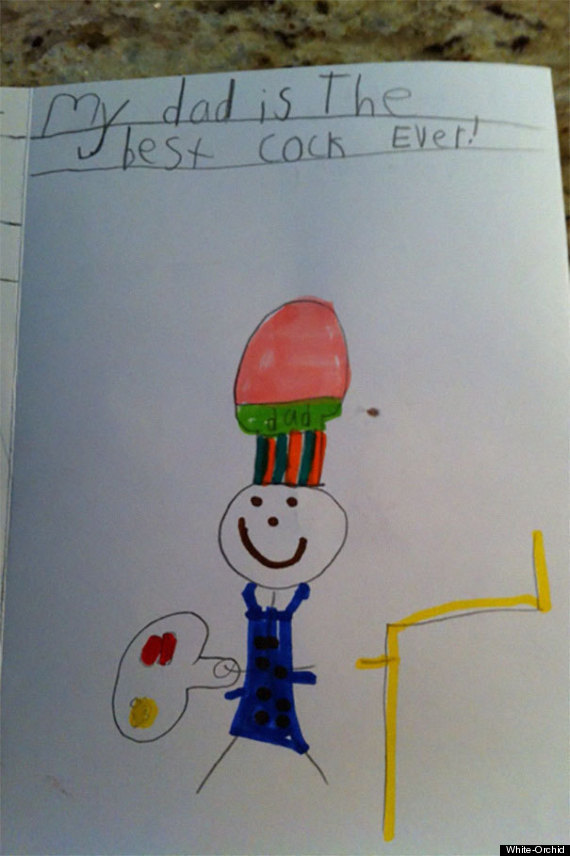 And this unfortunate soul isn't the only child to make a spelling faux pas, it turns out it's quite en trend in kidsville.
http://www.huffingtonpost.co.uk/2014/07/03/spelling-mistakes-funny-inappropriate-_n_5555377.html?utm_hp_ref=uk







Reminds me of another classic:
This was the note her daughter brought into school the next day.

Dear Ms. Davis,

I want to be very clear on my child's illustration. It is NOT of me on a dance pole on a stage in a strip joint. I work at Home Depot and had commented to my daughter how much money we made in the recent snowstorm. This photo is of me selling a shovel.

Mrs. Harrington
Cowboy King. Dread Pirate of the Guadalupe. Enemy of the American people.




Posts

: 25854


Join date

: 2013-01-19


Age

: 44


Location

: Essex



The poor woman, I wonder who believed her lol
LOLZ  ://?roflmao?/: ://?roflmao?/: ://?roflmao?/: 

_________________
My job is to travel the world delivering Chaos and Candy.

We don't know the Questions... does that means we cannot seek the Answers?
The Mod Loki, Minister of Chaos & Candy, Emperor of the Southern Realms, Captain Kangaroo




Posts

: 19093


Join date

: 2013-01-23


Age

: 36


Location

: Australia



Hahahaha!

That is too funny

_________________
"Do not be people without minds of your own, saying that if others treat you well you will treat them well, and that if they do wrong you will do wrong to them. Instead, accustom yourselves to do good if people do good and not to do wrong (even) if they do evil." — Prophet Muhammad (PBUH)



Posts

: 3063


Join date

: 2013-12-12


Age

: 45





Similar topics
---
Permissions in this forum:
You
cannot
reply to topics in this forum