In order to avoid males of the species bothering them for sex, female dragonflies fake their own deaths, falling from the sky and lying motionless on the ground until the suitor goes away.

A study by Rassim Khelifa, a zoologist from the University of Zurich is the first time scientists have seen odonates feign death as a tactic to avoid mating, and a rare instance of animals faking their own deaths for this purpose. Odonates is the order of carnivorous insects that includes dragonflies and damselflies.

Khelifa had been collecting the eggs of odonates in the Swiss Alps for experiments into how temperature affects larvae. But over the two summers he spent there, he noticed unusual behavior among female dragonflies of the species Aeshna juncea .

In a study published in the journal Ecology, he wrote that on July 5, 2015 "while I was waiting at a pond near Arosa, at about 2,000 meter elevation, I witnessed a dragonfly dive to the ground while being pursued by another dragonfly... the individual that crashed was a female, and that she was lying motionless and upside down on the ground.

"Upside down is an atypical posture for a dragonfly. The male hovered above the female for a couple seconds and then left. I expected that the female could be unconscious or even dead after her crash landing, but she surprised me by flying away quickly as I approached. The question arose: Did she just trick that male? Did she fake death to avoid male harassment? If so, this would be the first record of sexual death feigning in odonates."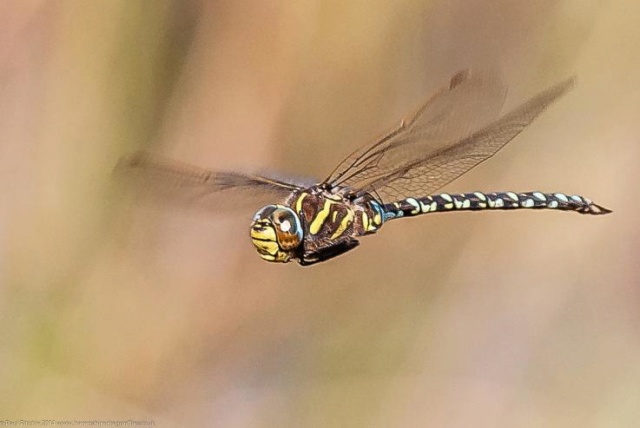 https://www.newsweek.com/female-dragon-flies-fake-death-avoid-sex-evolution-591494
Last edited by eddie on Wed Mar 20, 2019 1:38 am; edited 1 time in total

_________________
"Just because you're offended, doesn't mean you're right" ~ Ricky Gervais.
King of Beards. Keeper of the Whip. Top Chef. BEES!!!!!! Mushroom muncher. Spider aficionado!




Posts

: 39105


Join date

: 2013-07-28


Age

: 49


Location

: England




A bit more dramatic than feigning a headache, but if it works.....

_________________
Not everyone likes me, but not everyone matters.



Posts

: 19565


Join date

: 2015-11-12


Location

: Manchester



hmmm a lot of the females I have known adopted atypical postures...but it wasnt to feign death

_________________
If at any time in 2018 I have annoyed you, pissed you off or said the wrong thing....Suck it up snowflake, cause 2019 AINT gonna be any different
Patience my Ass......I' m gonna KILLsomething
.(It's hard to remember that the task is to drain the swamp, when you are up to your arse in alligators)

[b]

I DONT BELIEVE IT!!!!!!!!!!!!!!!
INTERNAL SECURITY DIRECTOR





Posts

: 10530


Join date

: 2015-11-06




_________________
It's so hard to be without you / used to feel so angry, now I only feel humble.

- Ryan Adams
Cowboy King. Dread Pirate of the Guadalupe. Enemy of the American people.




Posts

: 27081


Join date

: 2013-01-19


Age

: 44


Location

: Tesco's



For someone who only got a fleeting glance he seems very sure about the genders.  

Maybe it was the female chasing the male & him playing dead?
Tho to be fair, it's
after
the deed that human males usually roll over & play dead, bless their hearts.

_________________
Live Love Laugh



Posts

: 3452


Join date

: 2016-07-30


Location

: Vantage Point





Similar topics
---
Permissions in this forum:
You
cannot
reply to topics in this forum