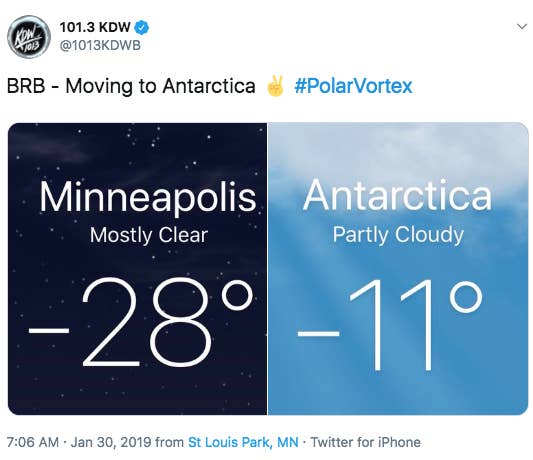 Indoor toilet: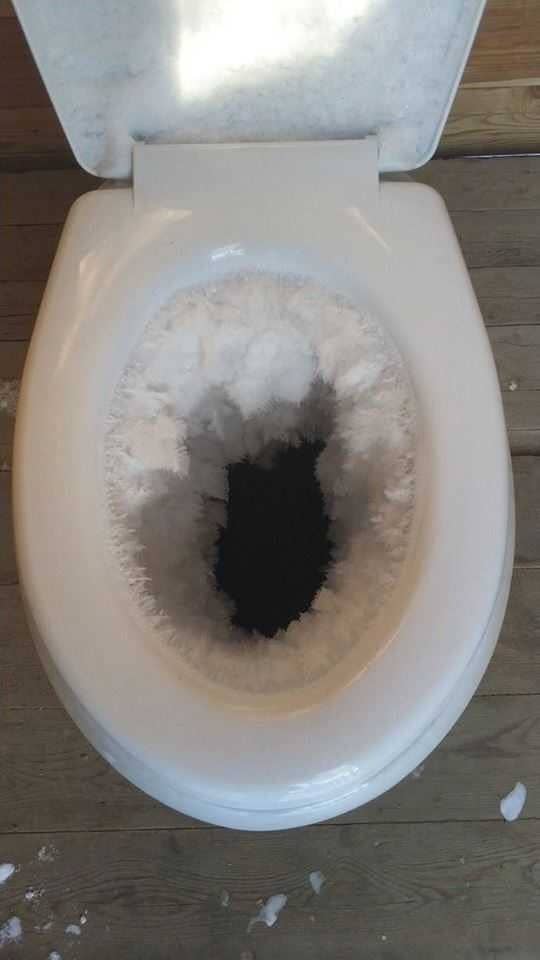 Frozen noodles: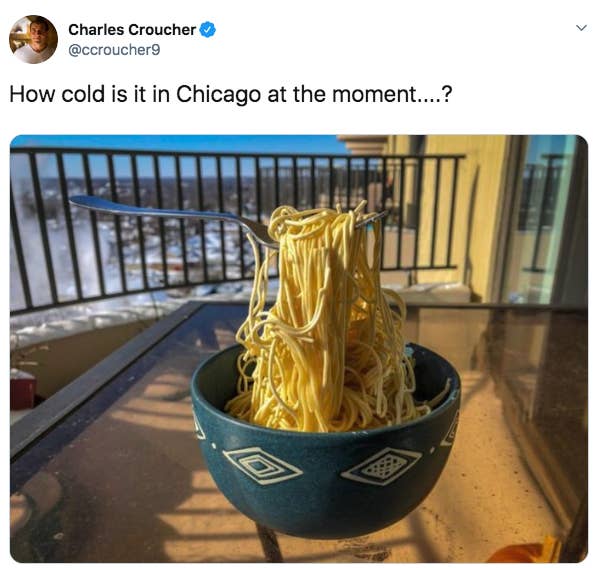 Frozen beard: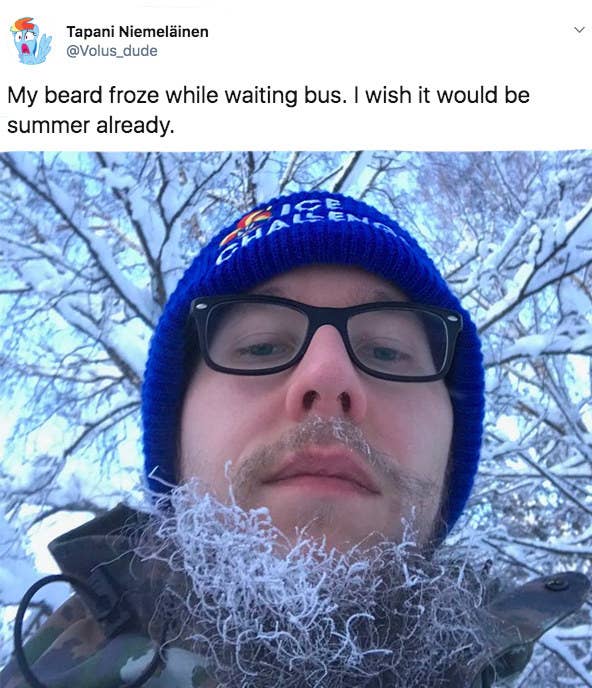 Frozen tire: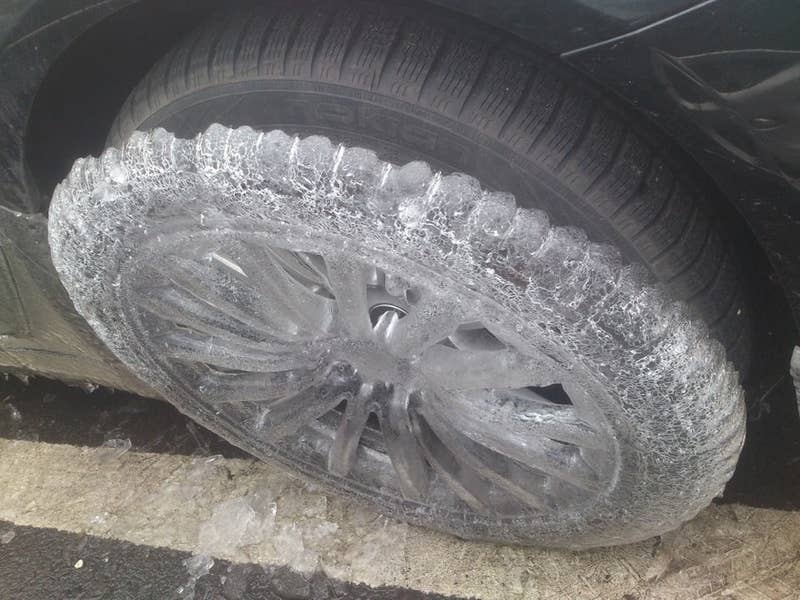 Freezing around the inside of doors: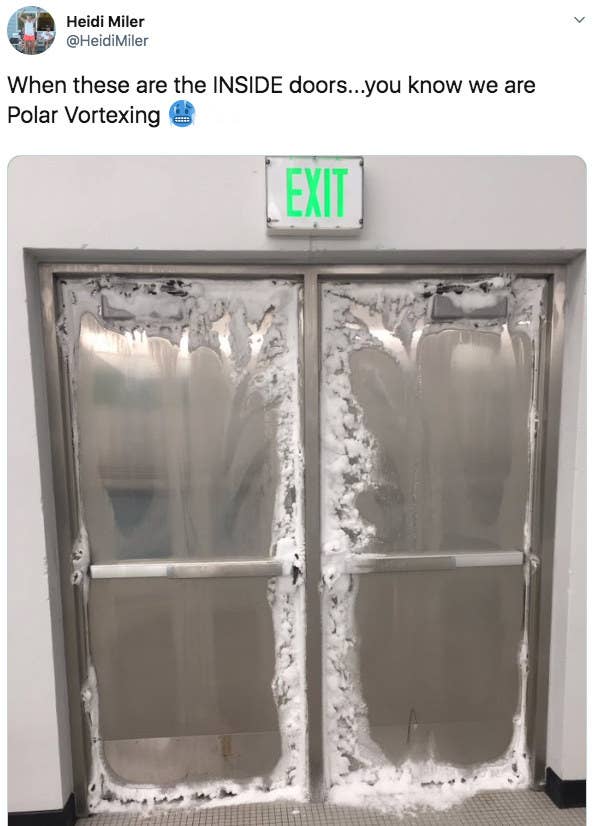 Frozen outlets (indoors):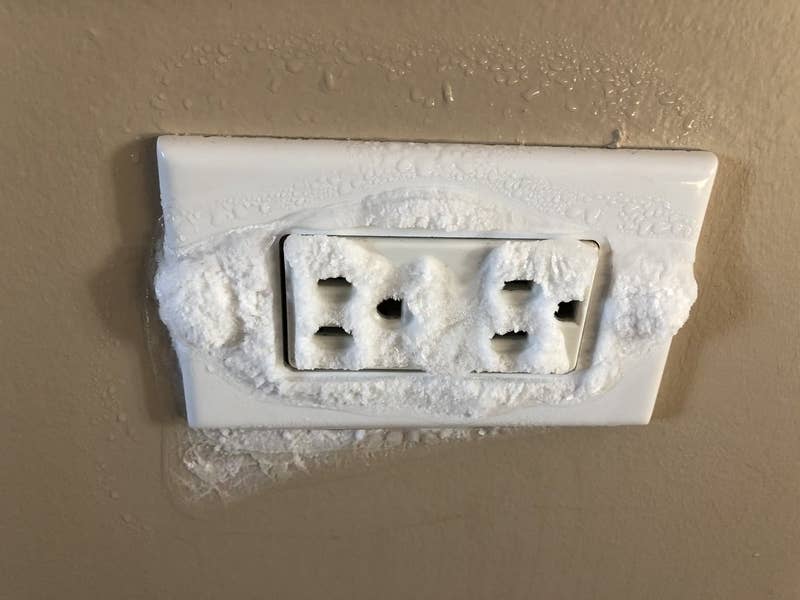 More: https://www.buzzfeed.com/jonmichaelpoff/cold-photos-winter-weather

_________________
It's so hard to be without you / used to feel so angry, now I only feel humble.

- Ryan Adams
Cowboy King. Dread Pirate of the Guadalupe. Enemy of the American people.




Posts

: 27081


Join date

: 2013-01-19


Age

: 44


Location

: Tesco's



Used to get Ice on the inside of my bedroom window, and I bet I wasn't the only one !



Posts

: 11997


Join date

: 2013-12-07


Age

: 78


Location

: rainbow bridge




"Good" weather for staying in bed, when things freeze over like that...
There were a couple of winters around here back in the 1960s, when water froze in buckets left outside, and outside toilets had the water frozen in their cisterns --
though that seems pretty mild still, when compared to some of the ice storms seen in some northern hemisphere locales..
**********************************************************************
I've noticed this past week, news programmes comparing America's big freeze with Antarctica  --  
as if, for some strange reason, those ignorant TV hacks (including some news readers down here..) seem to think that Antarctica should be the coldest place on Earth  !?!
Some relevant facts :
* It's currently Summer in the southern hemisphere --  
including Antarctica;
* The Arctic is colder than Antarctica, on average, across the years;
*  The yearly average temp for Antarctica is a balmy --20s, compared with the Arctic being closer to --30s;
*   There are plenty of places with much colder winters than Antarctica --  
not only the northern reaches of Russia, Greenland, Sweden, Canada, Alaska, and the Himalaya and Karakoram --  but also the US states of Wyoming, Montana, Colorado and Utah all have had lower winter records..
*   The suspected absolute minimum temperatures recorded in recent years have been in some of the severe storms that hit Mount Everest during the 1980s and '90s --  
when, not only was the ambient temp on the mountain down below minus50°Celsius, but the added 'chill factor' from the winds from those storms was another minus50°C --  giving an effective/apparent temp. down well below minus 100°C  !!!
_________________
It's not what you look at that matters, it's what you see.Our life is frittered away by details. Simplify, simplify.The mass of men lead lives of quite desperation.
Henry David Thoreau



Posts

: 7457


Join date

: 2016-02-24


Age

: 61


Location

: Lake Macquarie, NSW, Australia



nicko wrote:Used to get Ice on the inside of my bedroom window, and I bet I wasn't the only one !
We did too Nicko. We would bring clothes in from the outside line stiff with icicles hanging off them. Days later even when they had been inside you could still snap the icicles off.....Oh happy days.


_________________
Not everyone likes me, but not everyone matters.



Posts

: 19565


Join date

: 2015-11-12


Location

: Manchester





Similar topics
---
Permissions in this forum:
You
cannot
reply to topics in this forum