The country's first spaceport will enable British companies to access outer space while cutting the cost, delays and bureaucracy.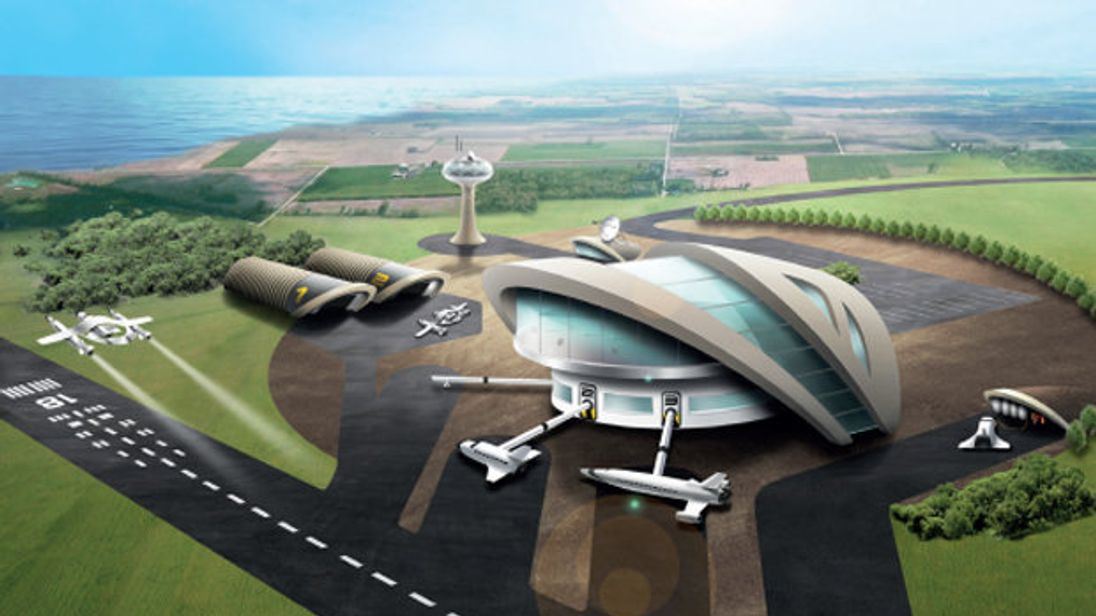 [size=11]Image:An artist's impression of the Prestwick spaceport
[/size]
By James Matthews, Scotland Correspondent
Dreams of a spaceport for Britain will be a step closer to reality with new laws to cash in on the commercial opportunities of outer space.

The Space Industry Bill, due to be given Royal Assent later, will enable launches from UK spaceports to help British companies enjoy quicker and cheaper access to outer space.

Currently, satellites must be launched into orbit from spaceports abroad, exposing British firms to substantial cost, delay and bureaucracy. The legislation aims to present new opportunities in the commercial space race, increasing Britain's share of the global space economy from 6.5% to 10% by 2030.

The Government predicts it will create hundreds of jobs, bring in billions of pounds and increase the scope for scientific research.

The creation of spaceports also provides some of the infrastructure needed for space tourism, although the Government has said it has no current plans to create the regulatory framework needed for passenger trips.
Transport Minister Jo Johnson said: "The Space Industry Bill gives companies the ability to launch satellites from UK soil, putting us at the forefront of the new space race, and helping us to compete as the destination of choice for satellite companies worldwide."
https://news.sky.com/story/spaceport-would-bring-opportunities-for-britain-11290229


---
Permissions in this forum:
You
cannot
reply to topics in this forum