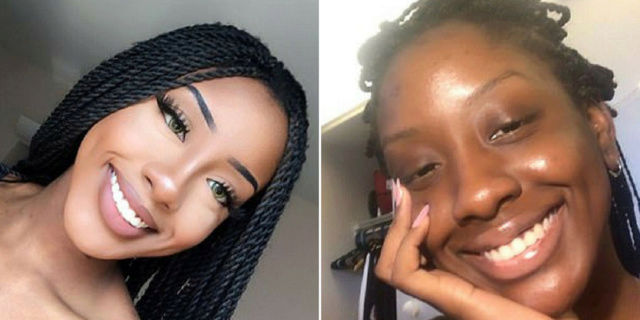 Make up has changed dramatically in the last few years – especially for black women.
Once upon a time, all we had to rely on was one shade of foundation for all our many skin tones.
Now makeup giants are finally taking notice and finally realizing black women have money to spend too!
Now a black beauty blogger who enhanced her looks using cosmetics has been told to kill herself after being accused of lying about her looks.
Victoria Katei who has 50,000 followers on Instagram, reposted two beautiful selfies of herself that showed her with make up and without.
The 19-year-old shared the images on her own Instagram page after a troll posted it to shame her.
Katei, who is also a chemistry student and lives in Houston, Texas, decided to address the trolls head on.
'Accounts have been posting pictures of me with make-up versus no make-up telling me I'm a catfish and that I'm hideous.'
'People in the comments telling me to kill myself because I'm lying about my looks. Telling me that no one will love me because I'm so ugly and have to cover my "real face,"' Katei said.
Katei hit back at claims from trolls that she was trying to 'catfish' her followers by posing as someone else.
She defiantly wrote: 'I love the way I look in makeup and out of makeup.'
'I don't wear makeup to hide or to "catfish" people because I don't give a s**t what any guy or girl has to say about what I look.'
'Makeup is a passion of mine and this is the platform I choose to express that and if you don't feel like that feel free to unfollow because I'm never going to apologize for being me.'
Comment about hr appearance include:
'This the reason I got trust issues…for now on y'all females first date gonna be with me at a pool so I can see the real you,' they added.
Another said: 'Make-up is one thing. This b**** created a mask.'
'Has a guy ever gotten mad when he saw you without it?' asked another.
Katei fully made up: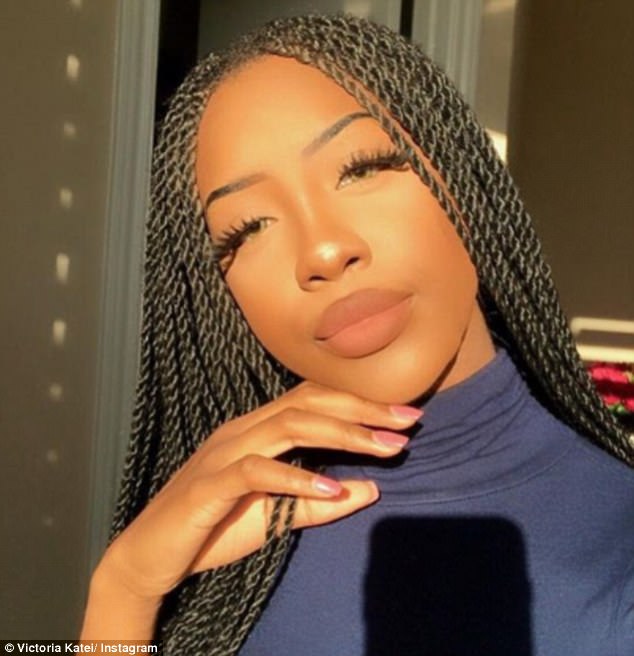 http://scubby.com/beauty-blogger-19-told-kill-lying-looks-posting-selfie-without-make/

_________________
"Some people will never like you because your spirit irritates their demons "
― Anon.
King of Beards. Keeper of the Whip. Top Chef. BEES!!!!!! Mushroom muncher. Spider aficionado!




Posts

: 37151


Join date

: 2013-07-28


Age

: 48


Location

: England



It's not the make up that's the problem but her using photoshop to further blend her features.   She looks better without make up in my opinion. She's got great bone structure and lovely skin.   Why slather it in make up?



Posts

: 9234


Join date

: 2014-01-12



Who are these bullying, nasty, leftovers, who tell people to kill themselves.

She should just be what she wants to be, the rest can get stuffed.



Posts

: 3041


Join date

: 2016-08-22




She looks better, and a lot more natural, in that second pic'...
That first, heavily made-up and 'air-brushed' image looks more like something to pander to the weirdo/plastic-fantastic/shallow brigade.. While that third pic' looks a bit 'synthetic', somehow.
_________________
It's not what you look at that matters, it's what you see.Our life is frittered away by details. Simplify, simplify.The mass of men lead lives of quite desperation.
Henry David Thoreau



Posts

: 6807


Join date

: 2016-02-24


Age

: 60


Location

: Lake Macquarie, NSW, Australia




---
Permissions in this forum:
You
cannot
reply to topics in this forum