Different jobs have different rules and some are more ridiculous than others. Someone asked the question "What's the most ridiculous rule in your place of work?" so we made this list of the 10 best responses. Enjoy...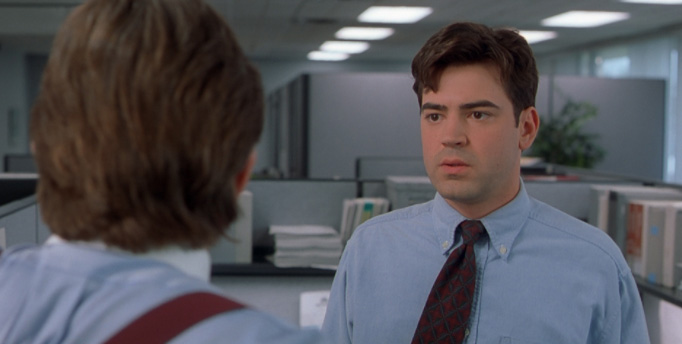 Credit: Office Space
1.

2.

3.

4.

5.

6.

7.

8.

9.

10.

https://www.sunnyskyz.com/blog/2242/The-Top-10-Responses-To-What-s-The-Most-Ridiculous-Rule-In-Your-Place-Of-Work-
Notice in CO'S office, Do not shoot unless you are being shot at ! so, if a round hits you in the head you are allowed to shoot back ! Idiots.



Posts

: 11429


Join date

: 2013-12-07


Age

: 78


Location

: rainbow bridge



LOL....especially love 2 and 4.


_________________
Not everyone likes me, but not everyone matters.



Posts

: 18399


Join date

: 2015-11-12


Location

: Manchester



Not allowed to have a bit of music/'talk radio' playing at a low volume level in the location where you are working within a construction site, because it might prevent you from hearing the fire alarm going off during an emergency, and result in you being trapped in building and killed etc... although any amount of high level volume of noise is allowed from all manner of other power tools/plant/equipment/machinery... much of which will have more chance of preventing fire alarm being heard... but on top of this, the rules say that if any of this tool/plant/equipment/machinery type of noise is above a certain level, then EXTRA PROTECTION OF EARS MUST BE USED (EAR PLUGS/EAR DEFENDERS ETC) WHICH EVEN FURTHER RESTRICTS THE ABILITY/LIKELIHOOD OF HEARING ANY FIRE ALARM!!!


Madness... designed by idiots...!!!




_________________
"Truth is ever to be found in the simplicity, and not in the multiplicity and confusion of things." — Isaac Newton

'The further a society drifts from truth the more it will hate those who speak it.'  — George Orwell



Posts

: 22233


Join date

: 2014-02-12




---
Permissions in this forum:
You
cannot
reply to topics in this forum