This is a really funny story a man posted on Reddit about a time he had abdominal surgery and felt the need to release some gas. By the end of the story I was in tears laughing...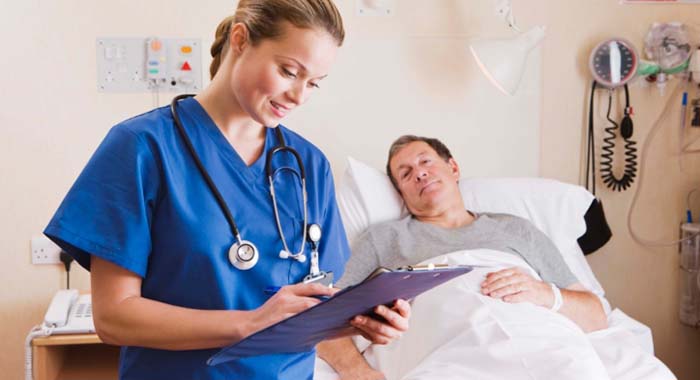 Photo: Getty Images
A few years ago, I had an abdominal surgery. When I woke up, still drowsy from the anesthetic, the nurse said to me that I would feel uncomfortable for a while because they filled me with gas during the surgery. I had heard about this before and knew that usually when they do this, they tell the patient afterwards to fart out all the gas to feel better.
So she left, my parents left to get something to eat, and I got to work.
Just farting up a storm.
Then at one point, the nurse comes back in. I let out a huuuge fart.
She looked over, and I could see she had a look on her face and was about to say something. I assumed she was going to tell me not to be embarrassed and to continue getting the gas out. So I preemptively said, "Oh no. I'm not going to stop."
Then my sister came to visit. I farted and she was grossed out. I explained that it's part of the process. Well, my sister is a nurse. She stopped me and said that for my surgery (a gall bladder removal) they did not inject any gas into the digestive system - they injected it into the chest cavity. So farting would do nothing to get it out.
Suddenly I realized how insane I looked when that nurse came in. I had let out an enormous fart, she turned to me, expecting me to excuse myself. Instead I looked her dead in the eyes and said, "I'm NOT going to stop!" and continued aggressively farting until she left the room.
Read more at http://www.sunnyskyz.com/blog/2200/Guy-Tells-Hilarious-Story-Of-A-Time-He-Aggressively-Farted-In-Front-Of-An-Innocent-Nurse#CrSQP3zYJAX25ePK.99

---
Permissions in this forum:
You
cannot
reply to topics in this forum