When an empathetic partner holds a lover's hand, their heart rates and breathing rates sync and her pain subsides, new research shows. Authors say such 'interpersonal synchronization' could play a role in the analgesic impacts of touch.
Fathers-to-be, take note: You may be more useful in the labor and delivery room than you realize.
That's one takeaway from a study released last week that found that when an empathetic partner holds the hand of a woman in pain, their heart and respiratory rates sync and her pain dissipates. "The more empathic the partner and the stronger the analgesic effect, the higher the synchronization between the two when they are touching," said lead author Pavel Goldstein, a postdoctoral pain researcher in the Cognitive and Affective Neuroscience Lab at CU Boulder.
The study of 22 couples, published in the journal Scientific Reports last week, is the latest in a growing body of research on "interpersonal synchronization," the phenomenon in which individuals begin to physiologically mirror the people they're with.
https://www.sciencedaily.com/releases/2017/06/170621125313.htm
Plenty more to read on the link

_________________
"It is better to be hated for what you are than to be loved for what you are not." ~ Andre Gide
King of Beards. Keeper of the Whip. Top Chef. BEES!!!!!! Mushroom muncher. Spider aficionado!




Posts

: 34827


Join date

: 2013-07-28


Age

: 48


Location

: England






Posts

: 9533


Join date

: 2013-12-07


Age

: 77


Location

: rainbow bridge




_________________
Not everyone likes me, but not everyone matters.



Posts

: 15479


Join date

: 2015-11-12


Location

: Manchester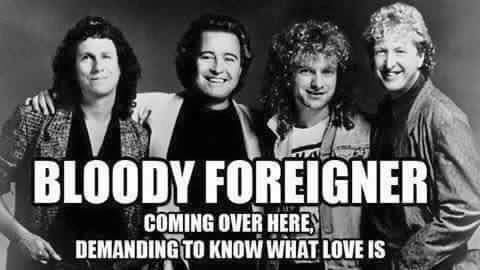 _________________
"It is better to be hated for what you are than to be loved for what you are not." ~ Andre Gide
King of Beards. Keeper of the Whip. Top Chef. BEES!!!!!! Mushroom muncher. Spider aficionado!




Posts

: 34827


Join date

: 2013-07-28


Age

: 48


Location

: England





Similar topics
---
Permissions in this forum:
You
cannot
reply to topics in this forum