Marijuana lovers across the capital are set to descend on  today in one of the world's biggest celebration of cannabis, with the Met Police warning drug users to steer clear of the rally.
More than 1,000 people of all nationalities gathered to celebrate 420 day – April 20 every year - in central London last year, smoking weed while calling on the Government to legalise the Class B drug.
In 2015, the pro-Cannabis rally saw more than 50 people arrested,
The Met Police has taken to social media to warn drug users to stay away from the rally this year, warning officers will be attendance.
A reminder for those attending the rally at today, officers will be enforcing drugs legislation #420
— MPS Events (@MetPoliceEvents)
The origin of 420 is subject to numerous urban myths and theories.
It has been suggested that the number 420 came from the penal code the Californian police used to categorise cannabis cases.
In 1971, students at a Californian high school allegedly organised to meeting at 4.20pm to find a plot of land to plant a cannabis plant.
Rallies and celebrations of weed are set to take place across the world today, stretching as far as New Zealand and America.
Tony Blair's Labour government announced it would be changing the classification of the drug to C in 2001, hoping that the move would enable officers to concentrate on more serious drug offences.
But he backtracked following the 2005 General Election, believing the move sent out the "wrong message".
Cannabis users can go to jail if caught, though traffickers and dealers are more likely to receive prison sentences.
http://www.standard.co.uk/news/london/police-warn-people-not-to-smoke-drugs-in-hyde-park-on-420-day-a3519181.html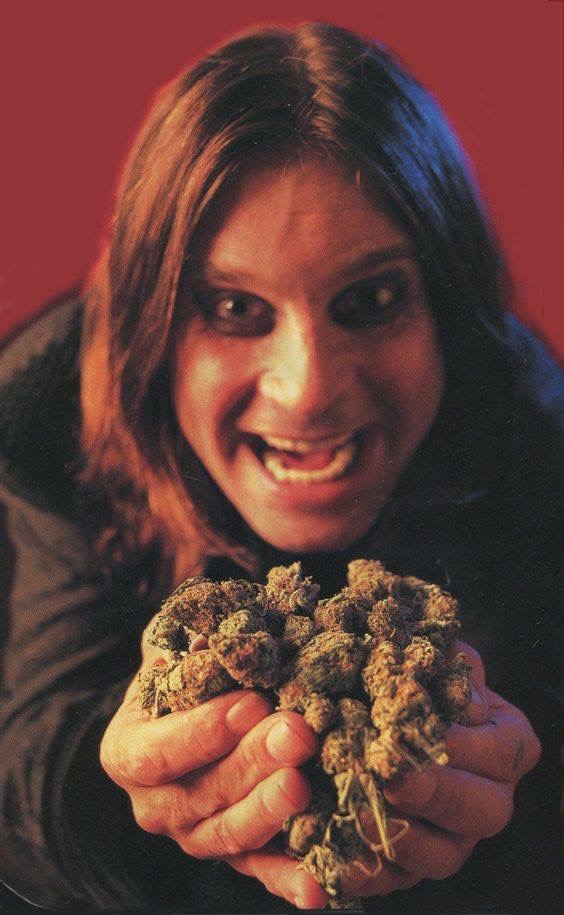 _________________
A Hydro-field cuts through my neighbourhood. Somehow that always just made me feel good. I can put a spare bulb in my hand and light up my yard. Late at night when the wires in the walls, sing in tune with the din of the falls. I'm conducting it all while I sleep...to light the whole town
king of beards. Keeper of the Whip. head cook and bottle washer. Senior mushroom muncher




Posts

: 33254


Join date

: 2013-07-28


Age

: 47


Location

: England



What drug did Ossie take to fuck his brain up do you know?



Posts

: 8990


Join date

: 2013-12-07


Age

: 77


Location

: rainbow bridge



nicko wrote:What drug did Ossie take to fuck his brain up do you know?
all of them
he was on heroin coke and LSD at various points
I thin he says Alcohol was the one that fucked him the most though

_________________
My job is to travel the world delivering Chaos and Candy.

We don't know the Questions... does that means we cannot seek the Answers?
The Mod Loki, Minister of Chaos & Candy, Emperor of the Southern Realms, Captain Kangaroo




Posts

: 16905


Join date

: 2013-01-23


Age

: 35


Location

: Australia




---
Permissions in this forum:
You
cannot
reply to topics in this forum