They say there's no such thing as a stupid question. Well, let's take a look at some of these questions submitted by teachers...
#1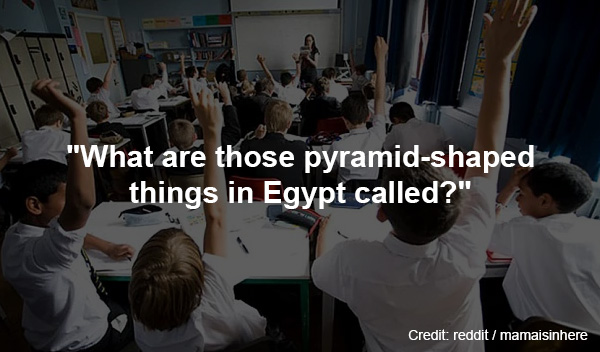 "I've never seen a class laugh that hard before."
#2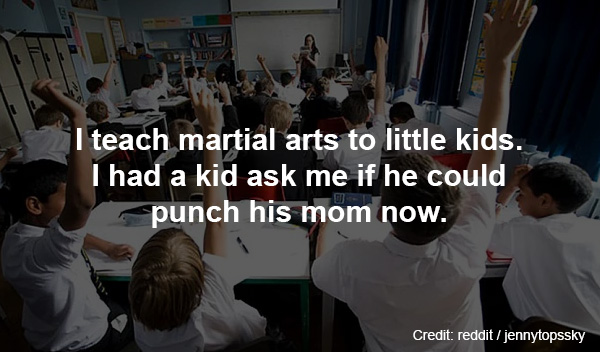 Well, can he?
#3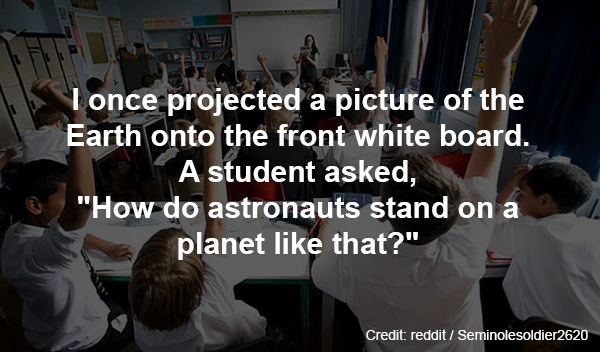 desc
#4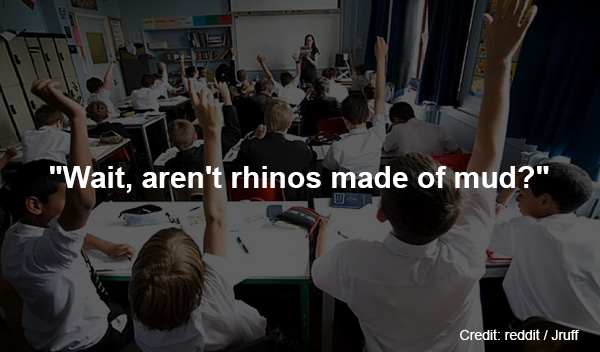 He was 16 years old.
#5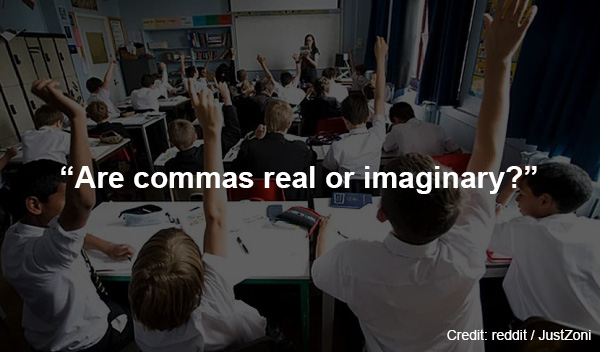 He was 26 and very serious. He also referred to semicolons as "imitation periods."
#6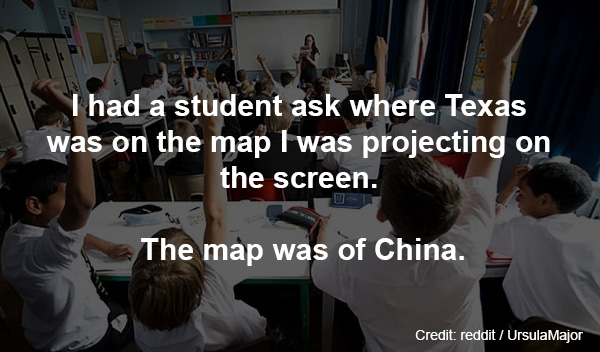 Behind it?
#7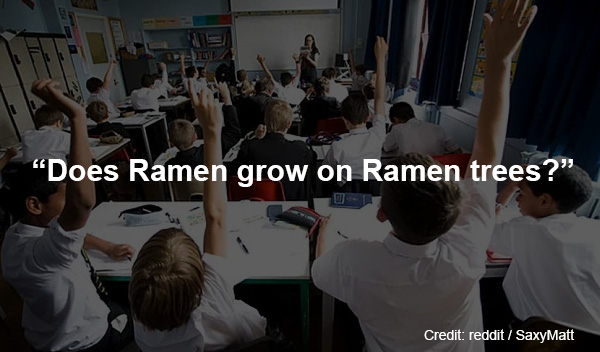 Yes, up on Macaroni Hill!
#8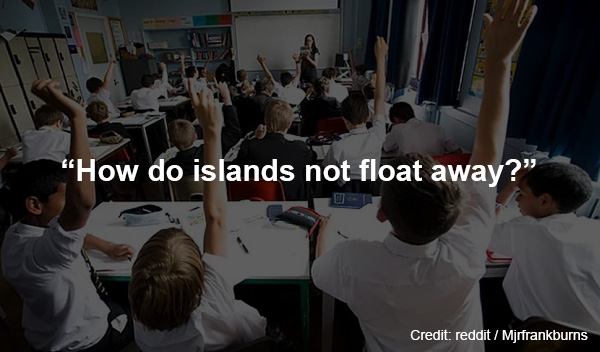 Really big anchors.
#9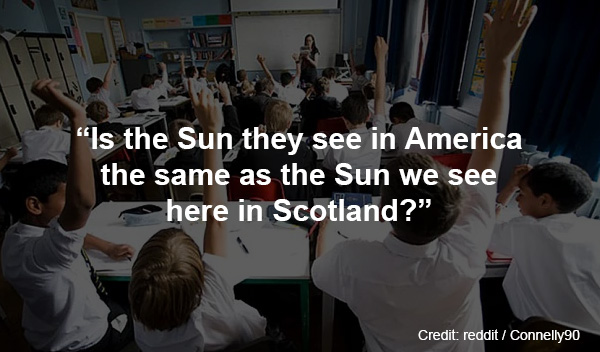 The kids was 15.
#10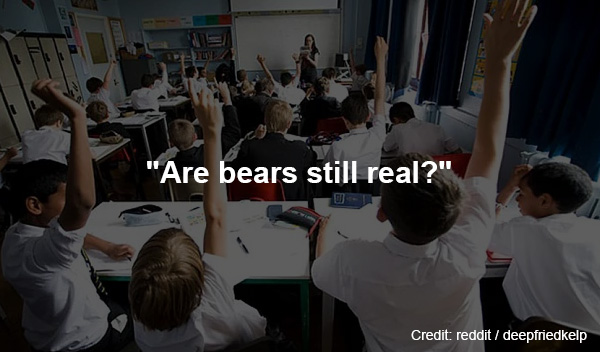 Bears, beets, Battlestar Galactica. One of these things is not real. You decide.
#11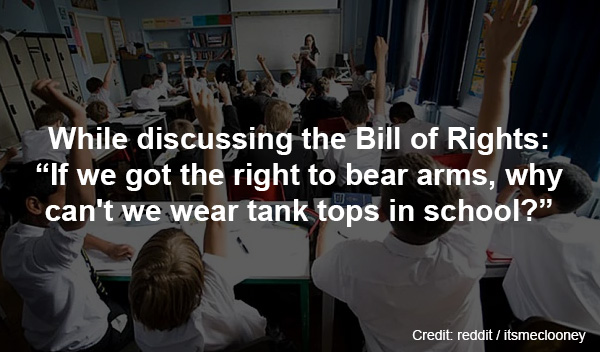 Brilliant.
#12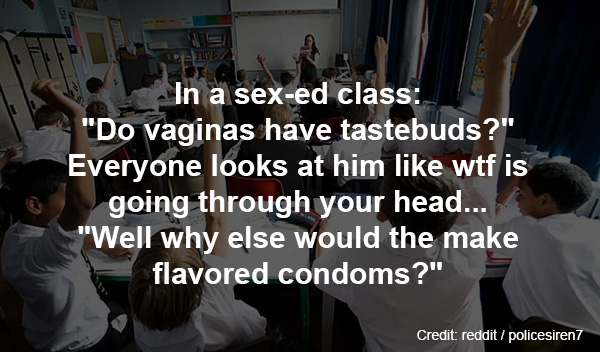 The logic is sound on that one.

Read more at http://www.sunnyskyz.com/blog/1982/Teachers-Submitted-The-Most-Stupid-Question-A-Student-Has-Ever-Asked-I-Can-t-Stop-Laughing-#sAJfXKGEFrK4Rx2f.99

---
Permissions in this forum:
You
cannot
reply to topics in this forum