Hey...

_________________
"Little thieves are hanged, but great thieves are praised." — Old Russian proverb, offered by Vladimir Putin to Donald J. Trump, Helsinki, July, 2018.

"I don't stand by anything."  ― Donald Trump, interview with John Dickerson, 5.1.17...

If you can't indict, and you don't impeach, you've got villainy.

"That's libertarians for you — anarchists who want police protection from their slaves." ― Kim Stanley Robinson, Green Mars



Posts

: 26563


Join date

: 2013-12-19


Age

: 53


Location

: Northern California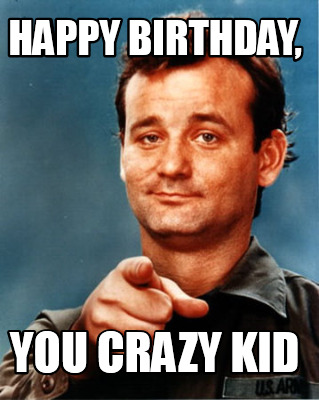 _________________
"As man advances in civilization, and small tribes are united into larger communities, the simplest reason would tell each individual that he ought to extend his social instincts and sympathies to all members of the same nation, though personally unknown to him. This point being once reached, there is only an artificial barrier to prevent his sympathies extending to the men of all nations and races."

Charles Darwin
Cowboy King. Dread Pirate of the Guadalupe. Enemy of the American people.




Posts

: 25096


Join date

: 2013-01-19


Age

: 44


Location

: Funkytown, Texas






Posts

: 10814


Join date

: 2013-12-07


Age

: 78


Location

: rainbow bridge



Happy birthday HA. Hope you have a great day

_________________
"The closer one gets to the heart of truth, often times, the resistance or ego, gets really epic NASTY!"
― johnjwillard

Do you get nasty...?
King of Beards. Keeper of the Whip. Top Chef. BEES!!!!!! Mushroom muncher. Spider aficionado!




Posts

: 36371


Join date

: 2013-07-28


Age

: 48


Location

: England




_________________
"Truth is ever to be found in the simplicity, and not in the multiplicity and confusion of things." — Isaac Newton

'The further a society drifts from truth the more it will hate those who speak it.'  — George Orwell



Posts

: 21470


Join date

: 2014-02-12




_________________
"Do not be people without minds of your own, saying that if others treat you well you will treat them well, and that if they do wrong you will do wrong to them. Instead, accustom yourselves to do good if people do good and not to do wrong (even) if they do evil." — Prophet Muhammad (PBUH)



Posts

: 2899


Join date

: 2013-12-12


Age

: 45



Have a great birthday HA.

_________________
Not everyone likes me, but not everyone matters.



Posts

: 17486


Join date

: 2015-11-12


Location

: Manchester



Happy belated birthday HA

_________________
Do you think you'll be the guy - to make the Queen of the Angels sigh?
the Nerd Queen of Nerds, the Lover of Books who Cooks




Posts

: 5312


Join date

: 2014-01-19


Age

: 50





Similar topics
---
Permissions in this forum:
You
cannot
reply to topics in this forum