Teenager charged with manslaughter of Arkadiusz Jóźwik, who was attacked in the Essex town in August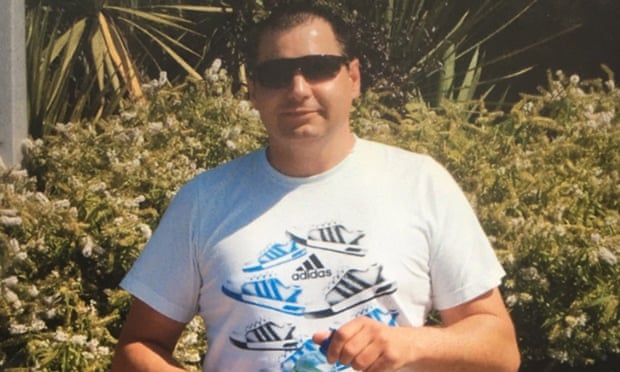 Arkadiusz Jozwik, who died after being attacked in Harlow. Photograph: Essex Police/PA  
A 15-year-old boy has been charged with the manslaughter of a Polish man killed in Harlow in August.
Arkadiusz Jóźwik, 40, died after a late-night clash with a group of youths in the Essex town.
The Crown Prosecution Service announced the charging decision and said five other youths arrested over the incident would face no criminal charges.
Essex police said Jóźwik, 40, was attacked at around 11.35pm on Saturday 27 August.
He was taken to the Princess Alexandra hospital, and was later transferred to Addenbrooke's hospital in Cambridge, where he died two days later.
In a statement, senior investigating officer DI Danny Stoten, of the Kent and Essex serious crime directorate, said: "The Crown Prosecution Service has now authorised Essex police to charge a teenager with manslaughter in connection with the death of Mr Jóźwik.
"He is due to appear at Chelmsford youth court on 6 January 2017."
Paul Scothern, crown advocate in the complex casework unit for CPS East of England, said:"Following early investigative advice from the reviewing lawyer, the police decided to take no further action in relation to five other youths who were at the scene.
"May I remind all concerned that this youth has a right to a fair trial. It is very important that there should be no reporting, commentary, or sharing of information online which could in any way prejudice these proceedings. For these reasons, it would be inappropriate for me to comment further."
https://www.theguardian.com/uk-news/2016/dec/01/boy-15-charged-with-killing-of-polish-man-in-harlow
Where does a kid get that kind of racial hatred from?   His parents?
1 perhaps you should heed the warning at the end of that article
2 perhaps you should read the article fully and avoid putting you personal, political "spin" on it.

Considering this is a Brit on foreigner crime it is significant that the CPS has specifically said they are NOT persuing it as a hate crime.
_________________
If at any time in 2017 I have annoyed you, pissed you off or said the wrong thing....Suck it up snowflake, cause 2018 AINT gonna be any different
There are those who's opinion I value, there are those who's opinion I neither value or scorn, and then there are those who's opinion I just ignore as insignificant...I can assure you the latter outnumber the first two combined by a whole order of magnitude

[b].(It's hard to remember that the task is to drain the swamp, when you are up to your arse in alligators)
INTERNAL SECURITY DIRECTOR





Posts

: 9377


Join date

: 2015-11-06




_________________
"It is better to be hated for what you are than to be loved for what you are not." ~ Andre Gide
King of Beards. Keeper of the Whip. Top Chef. BEES!!!!!! Mushroom muncher. Spider aficionado!




Posts

: 34821


Join date

: 2013-07-28


Age

: 48


Location

: England




---
Permissions in this forum:
You
cannot
reply to topics in this forum