Sex Robot With Fully Functioning 'Lifelike' Genitalia Arriving In 2017 Says Expert
They'll cost upwards of £12,000...
A robotics expert has predicted that sex robots will reach a whole new realm of realism in 2017.
David Levy claims that this new generation of robot will have 'human-like' genitals and will even be able to generate its own body warmth.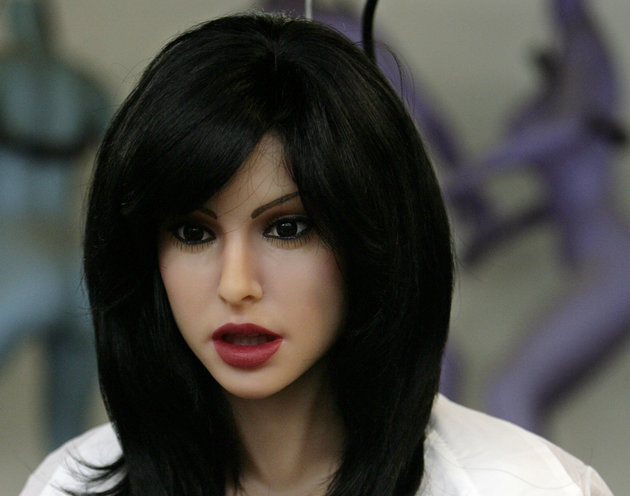 Writing in the Daily Mail Levy goes on to explain that a number of different fields in robotics are reaching critical points where sex robots can finally start to achieve many of the aims that their creators have for them.
"With Far Eastern manufacturers already creating machines of astonishingly accurate appearance, the first commercially available sex robots are now expected to go on sale next year." he writes.
While companies like RealDolls are capable of creating highly detailed, and anatomically correct, models they lack some features which Levy believes will be crucial to the success of the industry.
"The next major advance will enable us to use our technology to have intimate encounters with the technology itself – to fall in love with the technology, to have sex with robots and to marry them." explains Levy.
These missing features, he claims, will be arriving next year and will include the ability to provide its own body warmth as well as using AI to create a voice which can respond to the user.
While it's difficult for some to imagine a world where sex robots become the norm, Levy argues that this is something that's simply a matter of time.
http://www.huffingtonpost.co.uk/entry/sex-robot-with-fully-functioning-lifelike-genitalia-arriving-in-2017-promises-creator_uk_5817315be4b0672ea68945ba
Is this something that anyone on here would like? I mean she's hot and all, but.......
I don't think I'd be interested TBH. Isn't sex more about chemistry and mental and spiritual connections, than simply a just warm place?

_________________
"It is better to be hated for what you are than to be loved for what you are not." ~ Andre Gide
King of Beards. Keeper of the Whip. Top Chef. BEES!!!!!! Mushroom muncher. Spider aficionado!




Posts

: 34827


Join date

: 2013-07-28


Age

: 48


Location

: England



dear God, are people getting this desperate?



Posts

: 8019


Join date

: 2014-01-12



It's when they start producing sheep shaped ones, you gotta worry!



Posts

: 8019


Join date

: 2014-01-12



Futurama predicts that robot sex is the end of humanity

_________________
My job is to travel the world delivering Chaos and Candy.

We don't know the Questions... does that means we cannot seek the Answers?
The Mod Loki, Minister of Chaos & Candy, Emperor of the Southern Realms, Captain Kangaroo




Posts

: 17947


Join date

: 2013-01-23


Age

: 35


Location

: Australia




---
Permissions in this forum:
You
cannot
reply to topics in this forum