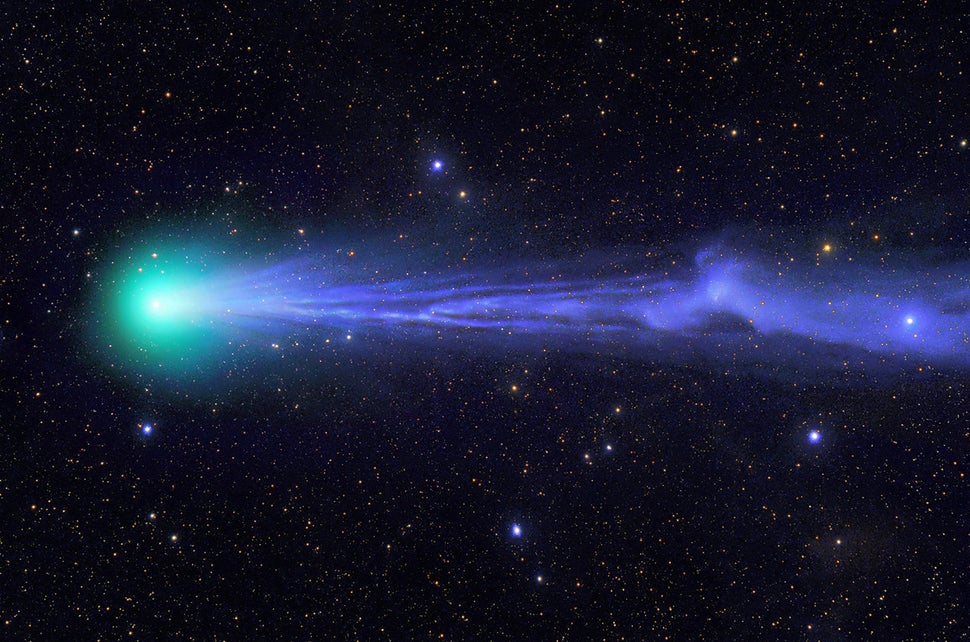 Michael Jäeger
The Astronomy Photographer of the Year competition has been running for eight years now and yet every year we seem to find a set of pictures that still leave us breathless. The 2016 shortlist has been announced and true to form, this year's collection of space pictures are utterly stunning.
From incredible nightscapes to vast nebulas this shortlist was compiled from a staggering 4500 entries taken by everyone from amateurs to professional photographers.
Thanks to the advancements in imaging technology and the reduction in costs more people than ever are pointing their lenses at the sky and capturing the astonishing universe that lies above us.
From capturing storms on the surface of Jupiter to the glowing tangle of filaments that make up Pickering's Triangle, the evidence of a vast supernova explosion.
So without much further ado, here are the astonishing pictures in all their glory



14

Stephen Voss
Auroral Nuggets


13

Richard Inman
Antarctic Space Station


12

Rick Whitacre
Between the Rocks


11

Tommy Richardson
Crystal Brilliance


10

Nicholas Roemmelt
Frozen Giant


9

Philippe Jacquot
ISS under Venus and the Moon


8

Ivan Eder
M8 Lagoon Nebula


7

Giles Rocholl
The northern lights illuminate the lagoon at Jokulsarlon, Iceland photo tour, February 2016


6

Sean Goebel
Parallel Mountains


5

Lee Cook
Alone


4

Katherine Young
Rise Lunation


3

Rune Engebø
Seven Magic Points


2

Melanie Thorne
The Diamond Ring


1

Michael Jäeger
The Disconnection Eventhttp://www.huffingtonpost.co.uk/entry/astronomy-photographer-of-the-year-2016-shortlist-pictures_uk_57987a09e4b06d7c426e029f?utm_hp_ref=uk




Posts

: 11688


Join date

: 2016-06-18



Between the rocks
Alone
Diamond ring
(Names under each pic)

My three favourites, but they are all stunning.

_________________
"Some people expend tremendous energy merely to be normal" ~ Albert Camus
King of Beards. Keeper of the Whip. Top Chef. BEES!!!!!! Mushroom muncher. Spider aficionado!




Posts

: 35208


Join date

: 2013-07-28


Age

: 48


Location

: England



eddie wrote:Between the rocks
Alone
Diamond ring
(Names under each pic)

My three favourites, but they are all stunning.
I wish I had a camera that good.



Posts

: 8034


Join date

: 2014-01-12



Is that a loaded comment or an actual comment Horatio? Cos I don't want to open up Photoshopgate!

_________________
"Some people expend tremendous energy merely to be normal" ~ Albert Camus
King of Beards. Keeper of the Whip. Top Chef. BEES!!!!!! Mushroom muncher. Spider aficionado!




Posts

: 35208


Join date

: 2013-07-28


Age

: 48


Location

: England




---
Permissions in this forum:
You
cannot
reply to topics in this forum