A doll designed by an Icelandic mum to help kids fall asleep has seen sales sky-rocket.
The super-soft 'Lulla doll' stimulates the sounds of a mothers breathing and heartbeat, which is reported to help children sleep for longer.  The first 5,000 dolls, created by Eyrún Eggertsdóttir who studied psychology, sold out immediately.
On Tuesday 26 July it was reported parents were bidding up to £260 ($350) on eBay for the doll, despite its £50 retail price.
So what makes this sleep companion so sought after? "The Lulla doll design is based on scientific research on closeness, kangaroo care, the effects of heartbeat and breathing sounds and the effects that smell, sight and touch have on babies and small children," Eggertsdóttir told The Huffington Post UK.
"We also relied on advice from a team of doctors, nurses and psychologists during development."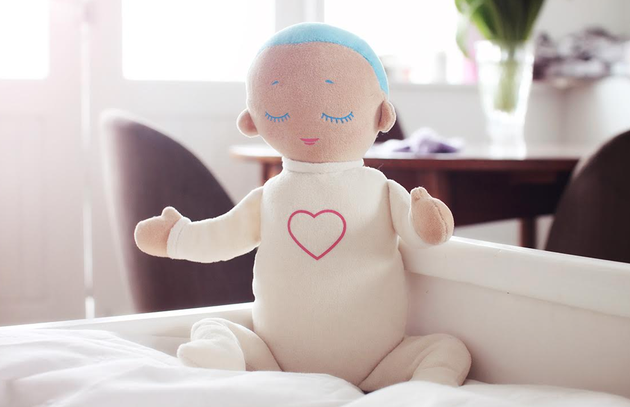 LullaDoll
The Lulla doll plays a real-life recording of a mum's breathing and heartbeat. The aim is to help babies stabilise their own breathing and heartbeat. "Research tells us when babies hear these sounds, they tune into them and start following the rhythm that they hear," Eggertsdóttir explained. "When babies feel more stable and calm, it helps them to fall asleep and stay asleep for longer at a time.
"These same studies also suggest that closeness and co-sleeping can reduce the chances of apnea."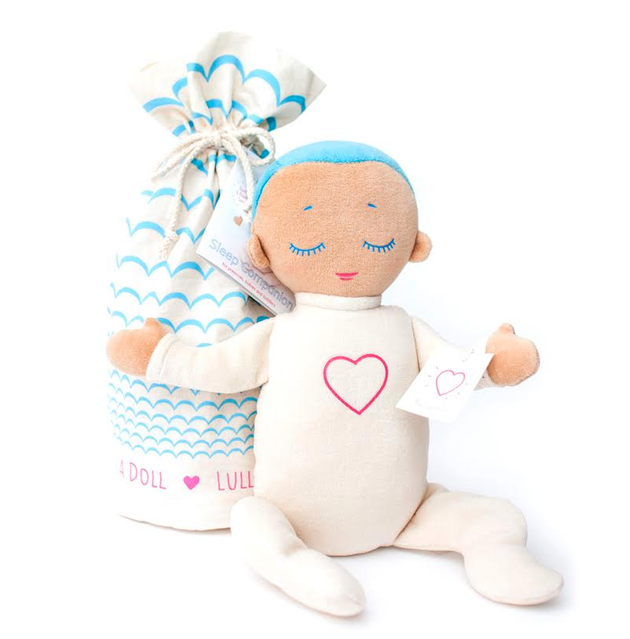 Lulla Doll
Eggertsdóttir's original aim was to make a product for babies that imitated closeness when their parents were away.
The idea came to her when her friend had her baby prematurely and had to leave her alone in the hospital for two weeks.
"During that time the little girl frequently had apnea episodes and I thought of all the research I had read in psychology about how closeness can help stabilise babies heartbeat and how this might have been prevented if she would have been able to stay close to her mother," she said.  "I went searching online trying to find something that could replicate the effect of closeness and when I didn't find anything I decided to make it myself."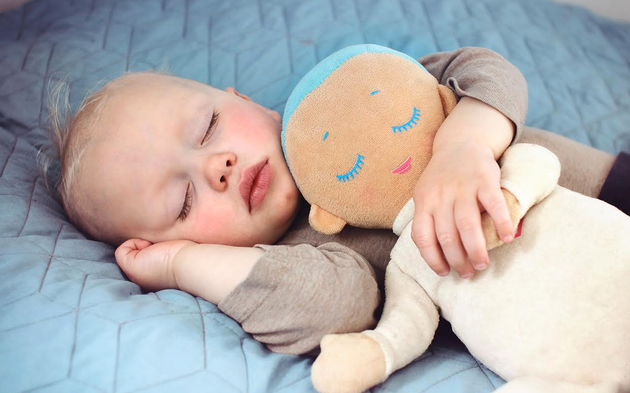 Lulla Doll
The initial batch of dolls was produced using crowdfunding in July 2016. The second lot is now in production.
"Sales have been through the roof," Eggertsdóttir said.
"It seems that we will have to go into pre-ordering stage very soon."
Reviews from parents onA amazon,
The Lulla doll is advertised for babies, premature babies and toddlers but Eggertsdóttir said the doll has already helped older children sleep.
"We have also donated dolls to the elderly and Alzheimer patients," she said.
"We had quite a few mums reporting that they also use it on their husbands because it makes them stop snoring!"
The doll can be pre-ordered from Eggertsdóttir's Indiegogo page and is shipped worldwide. It will also be available in Kiddicare and John Lewis in the UK.
http://www.huffingtonpost.co.uk/entry/lulla-doll-uk-reviews-baby-sleep_uk_57988023e4b02508de47a54c



Posts

: 10464


Join date

: 2016-06-18



It's a great idea but the problem with these sleeping aids is that if they are lost or you forget it, if you go out overnight, you're stuffed!
I did it the only way I think is best: they learn to soothe themselves to sleep. Sometimes, babies and toddlers have problems settling of they've been used to having an "aid" to help them. I'm a bit old-fashioned, put to bed and amuse yourself until you fall asleep.
It makes for a much easier toddler when they reach that stage.

_________________
"It is better to be hated for what you are than to be loved for what you are not." ~ Andre Gide
King of Beards. Keeper of the Whip. Top Chef. BEES!!!!!! Mushroom muncher. Spider aficionado!




Posts

: 34827


Join date

: 2013-07-28


Age

: 48


Location

: England




---
Permissions in this forum:
You
cannot
reply to topics in this forum