A man who used a drone to fly contraband into prisons has become the first person in the UK to be jailed for the crime.

Daniel Kelly had flown a remote-controlled drone carrying tobacco and the psychoactive drug Spice into jails in Kent and Hertfordshire.

The car being used by the 27-year-old was spotted by a police patrol near HMP Swaleside in April - but it sped off.

It was later found in a holiday park in the village of Leysdown in Kent, where Kelly was arrested after the drone was discovered in the car boot.

Officers discovered the device had been spray-painted black and the lights had been taped over, likely to avoid detection.

from  http://news.sky.com/story/jail-for-smuggler-who-flew-drones-into-prisons-10508768
_________________
If at any time in 2016 I have annoyed you, pissed you off or said the wrong thing....Suck it up buttercup, cause 2017 AINT gonna be any different
There are those who's opinion I value, there are those who's opinion I neither value or scorn, and then there are those who's opinion I just ignore as insignificant...I can assure you the latter outnumber the first two combined by a whole order of magnitude

Difficile est meminisse officium paludes siccare , cum de nocte surrexeritis et asinus tuus alligators
....(It's hard to remember that the task is to drain the swamp, when you are up to your arse in alligators)
INTERNAL SECURITY DIRECTOR





Posts

: 9076


Join date

: 2015-11-06




_________________
"You set alight, in my heart and mind, the most beautiful chaos" ~ atticus
king of beards. Keeper of the Whip. head cook and bottle washer. Senior mushroom muncher




Posts

: 32845


Join date

: 2013-07-28


Age

: 47


Location

: England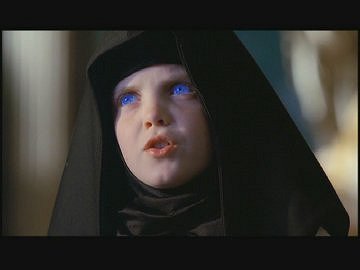 _________________
"There ain't no women out in the sticks,
Just a lotta hard times and a lotta hard dicks"

"Actually, throughout my life, my two greatest assets have been mental stability and being, like, really smart." - Resident Trump
Cowboy King. Dread Pirate of the Guadalupe. Enemy of the American People.




Posts

: 23252


Join date

: 2013-01-19


Age

: 43


Location

: Besa Mi Culo, Texas



OI...who changed the title??

_________________
If at any time in 2016 I have annoyed you, pissed you off or said the wrong thing....Suck it up buttercup, cause 2017 AINT gonna be any different
There are those who's opinion I value, there are those who's opinion I neither value or scorn, and then there are those who's opinion I just ignore as insignificant...I can assure you the latter outnumber the first two combined by a whole order of magnitude

Difficile est meminisse officium paludes siccare , cum de nocte surrexeritis et asinus tuus alligators
....(It's hard to remember that the task is to drain the swamp, when you are up to your arse in alligators)
INTERNAL SECURITY DIRECTOR





Posts

: 9076


Join date

: 2015-11-06




_________________
"You set alight, in my heart and mind, the most beautiful chaos" ~ atticus
king of beards. Keeper of the Whip. head cook and bottle washer. Senior mushroom muncher




Posts

: 32845


Join date

: 2013-07-28


Age

: 47


Location

: England



Ben Reilly wrote:
Not Dune again....



Posts

: 7264


Join date

: 2014-01-12



---
Permissions in this forum:
You
cannot
reply to topics in this forum