The June 8 terrorist massacre in Tel Aviv exposed all five of the major myths that cloud discussions of Israel and the Palestinians.

Myth #1: "The problem is the settlements"
This was not a massacre of "settlers." The attack did not take place in some disputed territory. Nobody can claim that the victims "provoked" the violence by living in some predominantly Arab area. These were people drinking coffee in the heart of Tel Aviv.

Myth #2: "It was a reaction to the occupation"
The attackers are residents of the village of Yatta. The Israeli occupation of Yatta ended when Israeli troops withdrew from the territories where 98 percent of the Palestinians reside in late 1995. Yatta has been under the rule of the Palestinian Authority for nearly 21 years.
Although Israel's critics continue to falsely claim that the Palestinians live under "Israeli occupation," the Israeli public knows better. The Israel Democracy Institute/Tel Aviv University monthly Peace Index survey for May 2016 found 71.7 percent of Israeli Jews say it is wrong to categorize Israel's status in the territories (it rules the areas where Jews reside) as "occupation."

Myth #3: "The Palestinian Authority condemned the attack"
The Palestinian Authority (PA) never calls such attacks "terrorism," and always brackets the attacks on Israelis together with Israeli actions against terrorists, thereby justifying the attacks on Israelis. Its response to the Tel Aviv massacre was no different. It declared: "We condemn violence and attacks against civilians on both sides, whatever the justification." The PA "not only condemned the attack in south Tel Aviv early on Monday morning, but also the recent Israel Defense Forces strikes on Gaza, and attacks against Palestinians in the West Bank and in Jerusalem," according to Israel's Channel 10 television network.

Fatah, which is chaired by PA President Mahmoud Abbas, explicitly defended the massacre. According to the Palestinian news agency Ma'an, Fatah issued a statement calling the attack "a natural response" to Israeli actions. Fatah media committee head Munir al-Jaghoub explained, "Israel must realize the consequences of its persistence to push violence, house demolition policies, forced displacement of Palestinians, raids by Israeli settlers to the Al-Aqsa Mosque compound, and the cold-blooded killing of Palestinians at checkpoints."
That's the equivalent of the Democratic Party defending the San Bernardino massacre of 2015. Imagine U.S. Rep. Debbie Wasserman-Schultz (D-Fla.), head of the Democratic National Committee, saying the killings in southern California were the "consequences" of President Barack Obama sending drones to carry out the "cold-blooded killing" of al-Qaeda members.

Myth #4: "Ordinary Palestinians are against terrorism"
Israel Hayom reports that, "In Ramallah, Tulkarm, Qalqilya, Jenin, and other cities, people danced in the streets, set off fireworks, and handed out treats while praising the attacks." When the PA's schools, newspapers, television stations constantly praise terrorists as "heroes" and "martyrs," it is no wonder ordinary Palestinians have come to feel the same way. The cities where the celebrations took place would be the heart of a future Palestinian state. They are just a few miles down the road from Jerusalem and Tel Aviv. Can those who celebrate massacres be trusted with a sovereign, independent state next door to Israel?

Myth #5: "The major American news outlets are staffed by objective, professionally trained journalists; if their coverage of Israel is unflattering, that's because of Israel's own policies, not because of media bias"CNN's Twitter announcement of the attack put the word "terrorists" in quotation marks, stating, "Two 'terrorists' captured after Tel Aviv attack, Israeli police spokesman tweets." The Washington Post's correspondents in Israel, William Booth and Ruth Eglash, exhibited the same bias. They described the terrorists as "gunmen," "assailants," and "attackers"—but never as terrorists, and only indirectly as Palestinians. And the headline-writers at Washington Post headquarters came up with this gem: "4 Killed in Tel Aviv Market Shooting that Officials Labeled Terrorist Attack."Perhaps copies of the Washington Post should bear labels of their own: "Warning: The reporting in this newspaper may be hazardous to the truth. It is often slanted for the purpose of protecting the Palestinian cause against criticism."

Stephen M. Flatow, an attorney in New Jersey, is the father of Alisa Flatow, who was murdered in an Iranian-sponsored Palestinian terrorist attack in 1995.


http://www.algemeiner.com/2016/06/10/tel-aviv-terror-attack-shatters-five-myths/

Tel Aviv Mayor Ron Huldai: Palestinian celebrations of terror result of 'occupation'


Joint List MKs blame the Israeli government for "ongoing incitement through acts of repression, expulsion, liquidation, and expropriation."

Tel Aviv Mayor Ron Huldai and Joint List lawmakers found the culprit for the terrorist attack in Tel Aviv that took four lives – not just the two terrorists from Yatta, but the "occupation" and the government, they said Thursday.

Joint List head Ayman Odeh (Hadash) responded to the killing of four Israelis in Tel Aviv saying: "I condemn and feel the pain of the terrible blow to civilians."

"My heart goes out to the families. An attack against innocent people is always reprehensible. There can be no justification for shooting civilians in the street," he said.


Odeh went on to attack the current government, which "only leads to a deepening of hatred and violence."

"Remove all Palestinian and Israeli citizens from the cycle of terror and bloodshed. We must fight together to bring an end to the occupation, and do the right thing for justice and peace for both peoples."

Joint List MKs Ahmad Tibi and Osama Saadi condemned Wednesday night's attack and any government "immoral collective punishment against the Palestinians" in response.

"We reject attacks on civilians in every way. Such an act does not advance Palestinian rights," they said. "As Ta'al [their party in the Joint List] has been saying for 20 years, civilians should be removed from the cycle of violence and the occupation should end."

Similarly, when asked on Army Radio if there is a chance for peace when Palestinians celebrated the attack on civilians at a café by handing out candies, Huldai blamed the "occupation" and not the celebrants.

"We might be the only country in the world where another nation is under occupation without civil rights," Huldai claimed, though there are more than 200 territorial disputes worldwide. "You can't hold people in a situation of occupation and hope they'll reach the conclusion everything is alright."

Huldai encouraged dialogue when there is a lull in terrorism, saying that "no one has the courage to take a step toward attempting some kind of agreement.

Deputy Defense Minister Eli Ben-Dahan responded to Huldai during an address to the Institute of National Security Studies.

"I heard the mayor of Tel Aviv saying the 'occupation' is to blame, or that it's because we don't have a peace treaty with the Palestinians, and that's why we have terrorism," Ben-Dahan began.

"I want to remind him that there was terrorism here 100 years ago, and in 1929 [in the Hebron massacre] Jews were murdered and there was no State of Israel. There wasn't even an 'occupation.'"

Also Thursday, Bayit Yehudi MK Bezalel Smotrich expressed disappointment that the terrorists in Tel Aviv were not killed at the site of the attack.

"I'm very concerned by the fact that the terrorists left the scene alive yesterday," Smotrich wrote on Twitter. "A terrorist who goes to harm Jews should not come back alive, period."

In a subsequent statement Huldai clarified his position, by stating that he does not support Palestinian celebrations of terror or their actions in any way.

Upon visiting the injured in the hospitals and condemning the terror attack against innocent people, he reiterated his stand that the occupation must end by reaching a political solution with recognized international borders.

http://www.jpost.com/Arab-Israeli-Conflict/Tel-Aviv-Mayor-Ron-Huldai-blames-occupation-for-attack-456351?utm_source=dlvr.it&utm_medium=twitter
And how many people have been outraged at his ppoor comments sassy?

Like i say read the 5 points again as they dispell your apologism for this terrorist attack.
'Wake me from this nightmare,' says daughter at funeral for Sarona victim
Hundreds of people turned out Friday afternoon at Yarkon cemetery in Petah Tikva for the funeral of Ilana Naveh, one of the four Israelis killed in Wednesday's terror attack in Tel Aviv.
"I wanted to believe that when they took me to the hospital it would be okay," said Shiran Naveh, one of 39-year-old Naveh's four daughters, the Ynet news website reported. "They told me in the morning [that you had died], but it didn't surprise me, I already knew that night. I wanted to them to wake me from this nightmare, tell me that it didn't really happen, but it's not a dream, it's real."
She continued: "Give me the strength to fill your massive shoes. I promise to do it in the best way possible. Watch over us, mom, we love you very much."
MK Rabbi Moshe Gafni, who performed Naveh's marriage ceremony, also delivered a eulogy.
Friend of Sociologist Slain in Tel Aviv Terrorist Attack: 'How Could Bullets Have Penetrated This Lively, Good Man?'
"How could bullets have penetrated this lively man… his humor… sharp anecdotes? How did yesterday's talk in the hallway become our last?" a close friend of one of four Israelis murdered in cold blood on Wednesday night in a terrorist attack in Tel Aviv wrote on social media, Israel's Channel 2 reported. "Michael Feige, this good man, I can't believe it."
Feige, 58, who headed the Research Institute for the Study of Israel and Zionism at Ben-Gurion University (BGU) in the Negev, was killed when two Palestinian terrorists opened fire on the Sarona Market. The Ramat Gan resident is survived by a wife and three daughters, two of whom live abroad, and the remaining one is engaged to be married in the near future.
According to Hebrew news site nrg, a colleague of Feige's from BGU, Prof. Oren Yiftahel, head of the department of interdisciplinary studies, said. "It is a very sad day for us. He was a very important researcher who delved into delicate subjects and extracted interesting insights from them. He was among the very best, open and attentive, a genuine democrat. He was a rare bird from that point of view. It is a great loss to our university."
Another colleague, Dr. Avi Picard, called Feige "A dear man, rare in his integrity and honesty, and in his absence of ego. He had a healthy cynicism, and, as a sociologist and anthropologist, he had many profound and interesting insights about seemingly standard phenomena in Israeli society."
However, the real reason:
Ido Ben-Ari, killed in Tel Aviv shooting, served in IOF unit, responsible for assassination of Khalil AlWazir in Tunis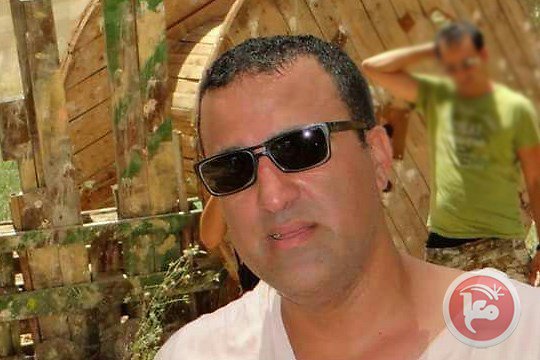 Just like the Israelis went to Tunisia to kill their victim.
You have got to be kidding me

So now innocent peoplke were rightly killed according to sassy based on a retired member of the IDF.

So the civillians, were just a bonus then Sassy?

That has to be the worst defense of terrorism to date
During the Black September clashes in Jordan, al-Wazir supplied the encircled Palestinian forces in Jerash and Ajlun with arms and aid,[14] but the conflict was decided in Jordan's favor. After Arafat and thousands of Fatah fighters retreated to Lebanon, al-Wazir negotiated an agreement between King Hussein and the PLO's leading organizer, calling for better Palestinian conduct in Jordan.[15] Then, along with the other PLO leaders, he relocated to Beirut.[14]
Al-Wazir did not play a major role in the Lebanese Civil War; he confined himself primarily to strengthening the Lebanese National Movement, the PLO's main ally in the conflict.[14] During the fall of the Tel al-Zaatar camp to the Lebanese Front, al-Wazir blamed himself for not organizing a rescue effort.[16]
During his time in Lebanon, al-Wazir was responsible for coordinating high-profile operations. He allegedly planned the Savoy Operation in 1975, in which eight Fatah militants raided and took hostages in the Savoy hotel in Tel Aviv, killing eight of them, as well as three Israeli soldiers.[17] The Coastal Road massacre, in March 1978, was also planned by al-Wazir. In this attack, six Fatah members hijacked a bus and killed 35 Israeli civilians.[18]
When Israel besieged Beirut in 1982, al-Wazir, disagreed with the PLO's leftist members and Salah Khalaf; he proposed that the PLO pull out of Beirut. Nevertheless, al-Wazir and his aide Abu al-Walid planned Beirut's defense and helped direct PLO forces against the IDF.[19] PLO forces were eventually defeated and then expelled from Lebanon, with most of the leadership relocating to Tunis, although al-Wazir and 264 other PLO members were received by King Hussein of Jordan.[

Dissatisfied at the decisive defeat of Palestinian forces during the 1982 Lebanon War, al-Wazir concentrated on establishing a solid Fatah base in the Palestinian territories. In 1982, he began to sponsor youth committees in the territories. These organizations would grow and initiate the First Intifada in December 1987 (the word Intifada in Arabic, literally translated as "shaking off", is generally used to describe an uprising or revolt).
The Intifada began as an uprising of Palestinian youth against the Israeli occupation of the West Bank and Gaza Strip.[21] On June 7, 1986, about a year before the Intifada started, al-Wazir was deported from Amman to Baghdad, eventually moving to Tunisia days after King Hussein declared that efforts in establishing a joint strategy for the Israeli-Palestinian conflict between Jordan and the PLO were over.[10]
The first stage of the Intifada was a response to an incident at the Erez checkpoint, where an Israeli military vehicle hit a group of Palestinian laborers, killing four of them. However, within weeks, following persistent requests by al-Wazir, the PLO attempted to direct the uprising, which lasted until 1991, or 1993, according to various authorities. Al-Wazir had been assigned by Arafat the responsibility of the Palestinian territories within the PLO command. According to author Said Aburish, he had "impressive knowledge of local conditions" in the Israeli-occupied territories, apparently knowing "every village, school, and large family in Gaza and the West Bank". He provided the uprising with financial backing and logistical support, thus becoming its "brain in exile." Al-Wazir activated every cell he had set up in the territories since the late 1970s in an effort to militarily back the stone-throwers who formed the backbone of the Palestinian revolt. He also used the opportunity to reform the PLO.[21] According to author Yezid Sayigh, al-Wazir believed that the Intifada should not have been sacrificed to Arafat solely for use as a diplomatic or political tool.


https://en.wikipedia.org/wiki/Khalil_al-Wazir


So sassy is defending of a terrorist

It beggars belief
Don't put words in my mouth I never said

He was the target, he travelled to another land to kill someone, someone travelled to kill him. I disagree with both killings.
sassy wrote:Don't put words in my mouth I never said

He was the target, he travelled to another land to kill someone, someone travelled to kill him.  I disagree with both killings.
he travelled to rightly take out a terrorist
You just tried to justify the attack based off this.
They shot 20 people
he is just one person
Either they happen to be the worst shots in the world, or you are an appalling terrorist apologist
Some Twitter reactions from oh-so-peaceful people:
(on link)
MSNBC:
Ayman Mohyeldin and Martin Fletcher took turns blaming Israel's "right-wing" government for Palestinian "frustration."

Mohyeldin ranted: "...in terms of the context of what has been happening in the occupied Palestinian territories, the occupation, the shift of Israeli politics, including now the current government, more to the right, to what has been described by Israelis as even more of an extreme right-wing government, some of the measures that have taken place in the West Bank, the siege that continues in Gaza, all of those continue to fester."
The "context" that these people plead for is "occupation" and "Israel's right wing government."
Context is a funny thing, though. It can be a bit more expansive than these people claim.
The Quran says twice about Jews "Allah has cursed them on account of their unbelief" (2:88, 4:46). Also "you shall always discover treachery in them excepting a few of them" (5:13). It refers to Jews and Christians by saying "may Allah destroy them; how they are turned away!" (9:30).
Is that too wide a context? Okay, let's narrow it a bit,to how Muslims treated Jews in the 19th century:
In the year 1823, at the same Damascus, all the Jews suspected of having property were thrown into prison, and compelled to pay forty thousand purses or lose their heads. At Safet, in 1834, their houses were stripped, and great personal cruelties inflicted upon them, for the like purpose of extorting money; and generally in Syria they were compelled to work for the Turks without payment, being bastinadoed if they remonstrated. The lowest fallaah would stop them when travelling, and demand money as a right due to the Musselman; which robbery was liable to be repeated several times a day upon the same Jew.

The occupation of Syria by the Egyptians did not mitigate the hard condition of the Jews of Palestine' They were still defrauded and insulted; the commonest soldier would seize the most respectable Israelite, and compel him by blows to sweep the streets, and to perform the most degrading offices. The contempt indeed in which they are held by Mahometans, however difficult to be accounted for, exceeds that which they have experienced in Christian lands. In the East they are truly become a proverb, the term Jew being applied despitefully, as the most reproachful and degrading known.

In Persia the condition of the Jews is worse even than in Syria. Often whilst they are assembled in their synagogues, a soldier enters with an order from the Shah for money; they are compelled to work without payment; and their women are unceremoniously taken from them, without their daring to murmur.

In Morocco they are equally ground down by a barbarous despotism. The Moors consider that the object of a Jew's birth is to serve Musselmen, and he is consequently subject to the most wanton insults. The boys for their pastime beat and torment the Jewish children: the men kick and buffet the adults. They walk into their houses at all hours, and take the grossest freedoms with their wives and daughters, the Jews invariably coming off with a sound beating if they venture to resist. In 1804 those of Algiers were subjected to horrible tortures, being suspended from the walls by long ropes with hooked nails at the ends, merely because they had unsuspectingly lent money to persons who were secretly conspiring against the Dey; nor were they released without the payment of a large sum. In 1827 the Dey threw a rich Jew into prison for no other purpose than to extort from him 500,000 Spanish dollars. At Tripoli the bashaw extorted a large sum from them on account of the drought, which he declared them to be the cause of. Mr. Ewald, after describing the beauty, fertility, and prosperity of the island of Gerba in Morocco, "where, if any where, (he says) every one lives quietly beneath his own vine and fig-tree," next speaks of the Jews as the only exception, among whom he nowhere witnessed greater poverty and oppression...
Perhaps this context is still too wide for the lovers of context. Let's look only at how the Arabs in Palestine treated Jews before Theodor Herzl coined the word "Zionism."
Jews being banned from Temple Mount, 1883 painting
From James Finn, British consul to Jerusalem from 1853-6:
In times gone by these native Jews had their full share of suffering from the general tyrannical conduct of the Moslems, and, having no resources for maintenance in the Holy Land, they were sustained, though barely, by contributions from synagogues all over the world. This mode of supply being understood by the Moslems, they were subjected to exactions and plunder on its account from generation to generation ... This oppression proved one of the causes which have entailed on the community a frightful incubus of debt, the payment of interest on which is a heavy charge upon the income derived from abroad... the Jews are humiliated by the payment, through the Chief Rabbi, of pensions to Moslem local exactors, for instance the sum of 300£. a year to the Effendi whose house adjoins the ' wailing place,' or fragment of the western wall of the Temple enclosure, for permission to pray there; 100£. a year to the villagers of Siloam for not disturbing the graves on the slope of the Mount of Olives ; 50£ a year to the Ta'amra Arabs for not injuring the Sepulchre of Rachel near Bethlehem, and about 10£ a year to Sheikh Abu Gosh for not molesting their people on the high road to Jaffa, although he was highly paid by the Turkish Government as Warden of that road.
Palestinian Christians were no better to Jews:
In 1847 it seemed probable that the Christian pilgrims, instigated by the Greek ecclesiastics, were about to reproduce the horrors enacted at Rhodes and Damascus in 1840.
A Greek pilgrim boy, in a retured street, had thrown a stone at a poor little Jew boy, and, strange to say, the latter bad the courage to retaliate by throwing one in return, which unfortunately hit its mark, and a bleeding aukle was the consequence. It being the season of the year when Jerusalem is always thronged with pilgrims ( March), a tumult soon arose, and the direst vengeance was denounced against all Jews indiscriminately, for having stabbed (as they said) an innocent Christian child, with a knife, in order to get his blood, for mixing in their Passover biscuits. The police came up and both parties were taken down to the Seraglio for judgment ; there the case was at once discharged as too trivial for notice.
The Convent Clergy, however, three days afterwards, stirred up the matter afresh, exaggerated the state of the wound inflicted, and engaged to prove to the Pashk from their ancient books that Jews are addicted to the above cannibal practice, either for purposes of necromancy, or out of hatred of Christians, on which His Excellency unwisely Buffered the charge of assault to be diverted into this different channel, which was one that did not concern him ; and he commanded the Jews to answer for themselves on the second day afterwards. In the interval, both Greeks and Armenians went about the streets insulting and menacing the Jews, both men and women, sometimes drawing their hands across the throat, sometimes showing the knives which they generally earn» about with them, and, among other instances brought to my notice, was that of a party of six catching hold of the son of the late Chief Rabbi of London (Herschell) and shaking him, elderly man as he was, by the collar, crying out, ' Ah! Jew, have you got the knives ready for our blood ! '
Before any Likud prime minister, before 1967, before 1948, before the Balfour Declaration, before Herzl, Arabs and Muslims treated Jews like dirt both within and without Palestine.
The reason for modern terror attacks isn't because of "occupation" or Israel's refusal to participate in the French peace initiative that is meant to pressure only Israel to make more concessions. It isn't because of Israel's "extreme right wing government." It isn't even because of Zionism.
The reason that Arabs attack Jews is because the very idea of Jews acting as equals, with the right to self-determination and the right to have a land of their own,
is an insult to Arab honor
. Jews are meant to be wretched, second-class citizens bowing and scraping and paying extortion money to their Muslim masters, and
there has never been a greater humiliation to the Arab people than seeing these despised Jews beating them militarily.
Arab psyche is driven by insistence on honor and fear of shame, and everything done since 1948 has been meant to erase the ultimate humiliation of Jews controlling land that Arabs consider their own. Do I really need to catalog the many terror attacks before 1967, before 1948, before 1917?
Yes, let's put the Tel Aviv attacks in context. The context is that Arabs (both Muslim and Christian) believe that Jews are a cursed people and that the existence of proud Jews not acting as proper dhimmis in the Middle East is an affront to Arab honor.
Everything else is apologetics.
http://elderofziyon.blogspot.com/2016/06/apologists-want-to-put-tel-aviv-attack.html

---
Permissions in this forum:
You
cannot
reply to topics in this forum