Twitter is often full of people sharing the weird and wonderful things their parents do, and Texas teenager Ashley Banks has a scorcher.
She posted four screenshots on the social media site showing the hilarious conversation that ensued after her mother found a bag of pills in her bedside table.
Needless to say, Ashley was in trouble and her mum grounded her straight away. But all was not as it seemed.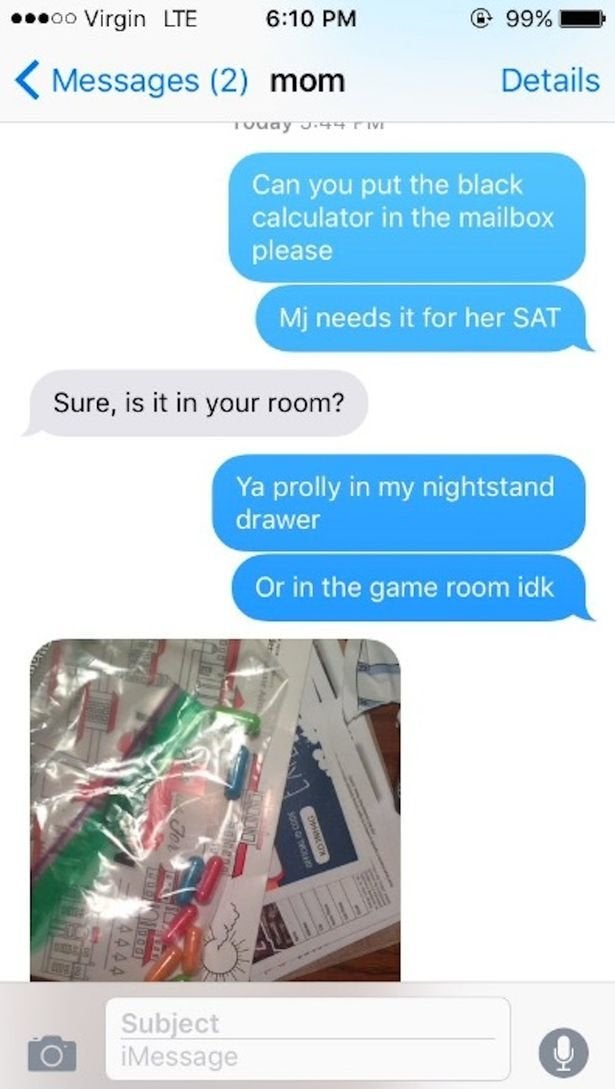 acbanks3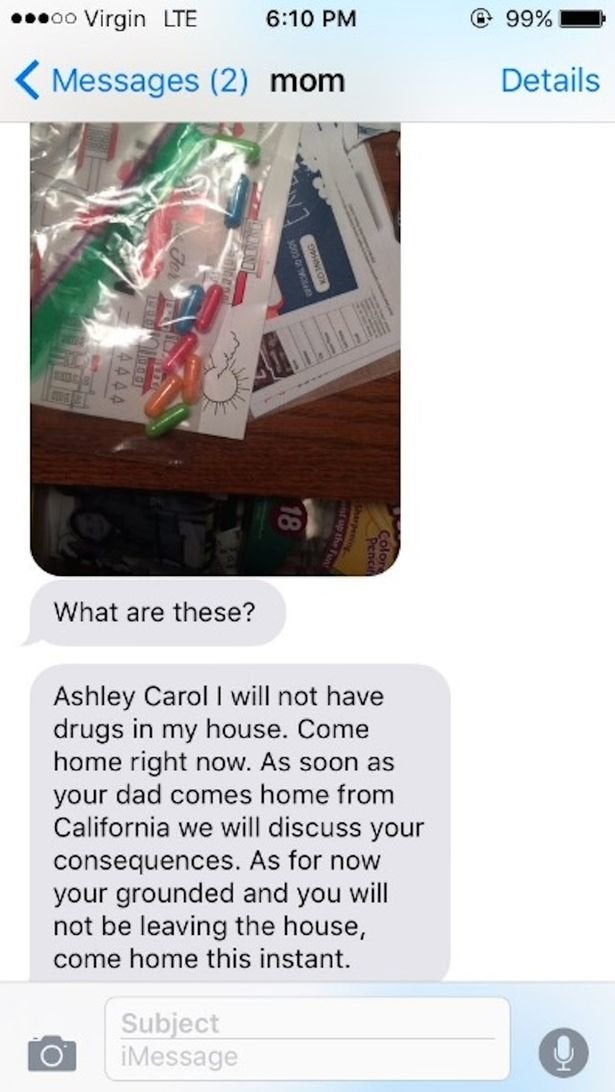 acbanks3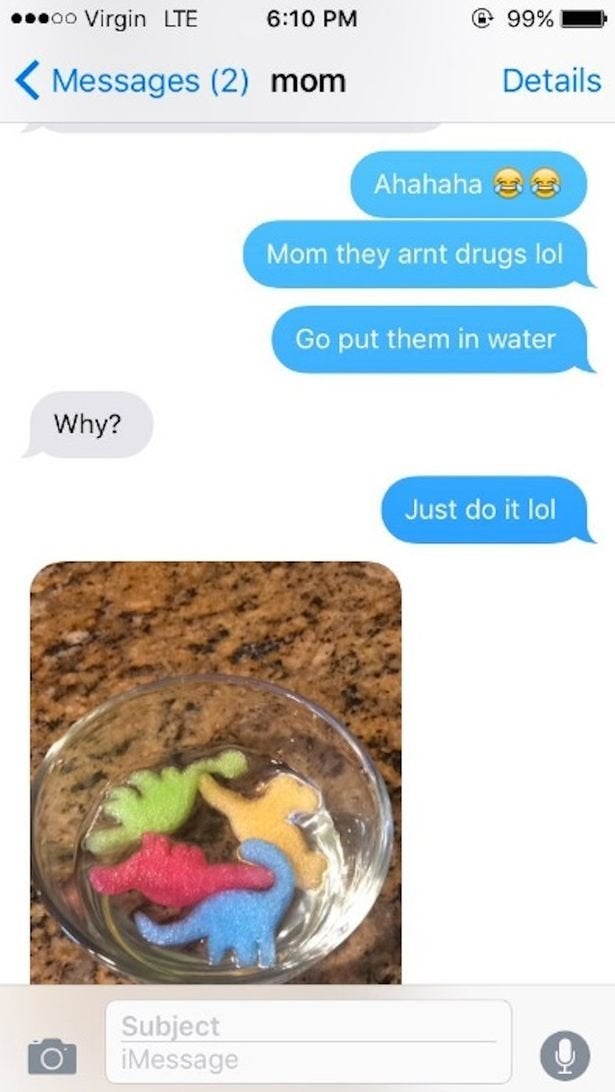 acbanks3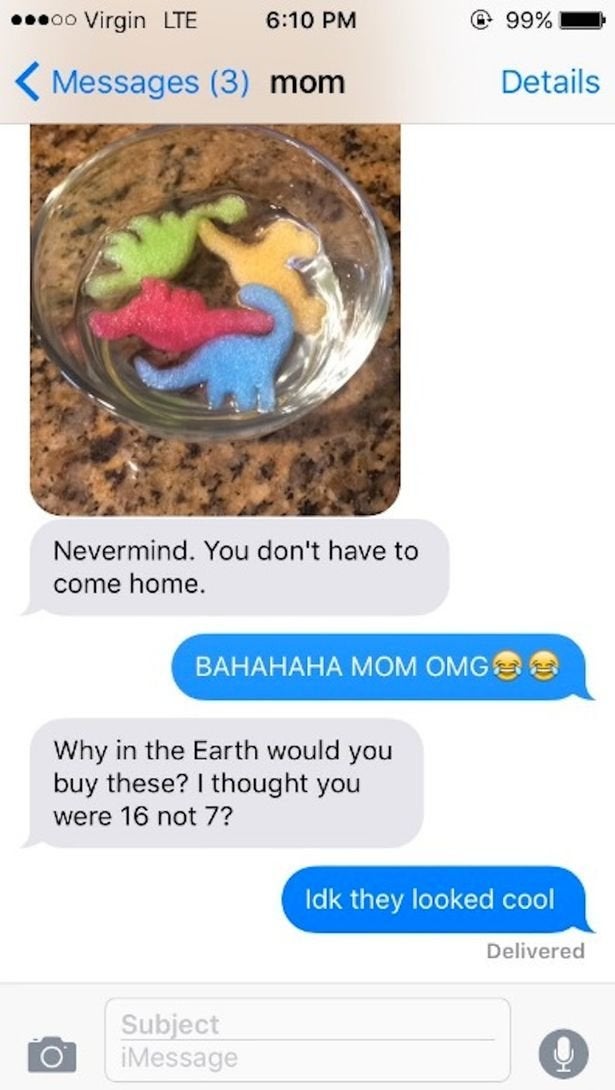 acbanks3
Yes, they were actually Magic Grow Capsules that turn into dinosaurs when you put them in water.
http://www.huffingtonpost.co.uk/entry/ashley-banks-dinosaur-sponge-pills-drugs-mom-texts_uk_5755859ee4b0b23a261a8d3b?edition=uk&utm_hp_ref=uk

Dinosaur tablets. Bet they get you high ha ha
Won't give up my day job.

_________________
INTELLIGENCE - "Not because you think you know everything without questioning, but rather because you question everything you think you know."
Word.

King of Beards. Keeper of the Whip. Top Chef. BEES!!!!!! Mushroom muncher. Spider aficionado!




Posts

: 36017


Join date

: 2013-07-28


Age

: 48


Location

: England



Tommy eats two a day ....
(sorry tommy...i couldnt resist)
_________________
If at any time in 2017 I have annoyed you, pissed you off or said the wrong thing....Suck it up snowflake, cause 2018 AINT gonna be any different
There are those who's opinion I value, there are those who's opinion I neither value or scorn, and then there are those who's opinion I just ignore as insignificant...I can assure you the latter outnumber the first two combined by a whole order of magnitude

[b].(It's hard to remember that the task is to drain the swamp, when you are up to your arse in alligators)
INTERNAL SECURITY DIRECTOR





Posts

: 9677


Join date

: 2015-11-06




---
Permissions in this forum:
You
cannot
reply to topics in this forum