The Tories say the letters do not count towards local expenditure limits despite mentioning the town they were sent to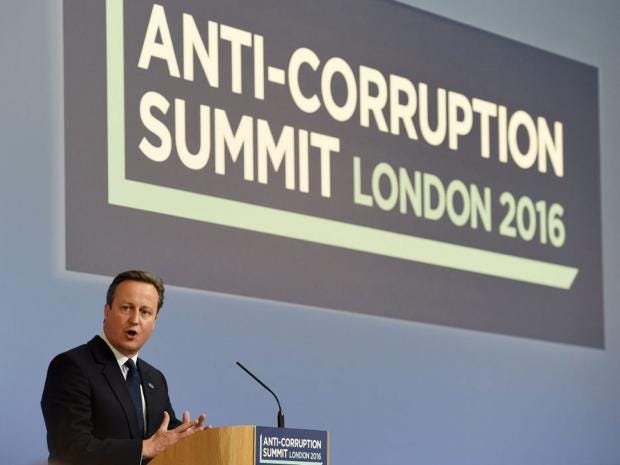 At the same time as details of Tory party election irregularities came to light, David Cameron was hosting the Anti-Corruption Summit in central London EPA
Police have been asked to investigate whether letters sent by the Conservatives to voters in David Cameron's name broke election laws.
In the latest twist to the investigation into the party's election spending, a former Liberal Democrat MP told police that mail-outs by the Tories were not properly recorded as local election expenses and may have broken spending limits.
Conservatives say the letters, which were signed by David Cameron, did not count as local campaign expenditure because they did not mention the name of the Tory candidate in the area.
The correspondence in question however repeatedly mentions the local area, Torbay, and was sent to voters at their local address. The BBC, which first reported the latest allegations, says it has seen similar letters sent to voters in other areas.
If the letters are ruled to count as local election expenditure then spending limits – put in place to make sure parties with big financial backers cannot spend their way to victory – may have been broken.
The report comes a day after the Electoral Commission went to the High Court to order the Conservatives to release key documents relating to a similar allegation, related to bussed-in activists.
Nine police forces are now investigating whether the Tories breached election spending with the so-called "battle buses", while the Electoral Commission is also looking into the matter.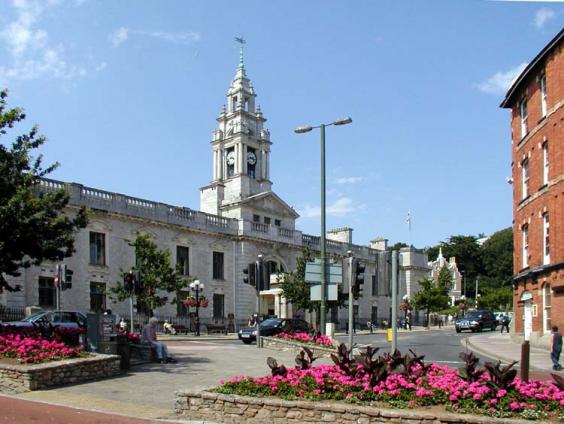 Torquay Town Hall, home of Torbay Council (Public domain - Adrian Pingstone)
Former Lib Dem MP Mr Sanders, who lost his Torbay seat to Conservative MP Kevin Foster in 2015 told the BBC: "It is a specific targeted mailshot to a voter in a given constituency saying vote for our candidate in that constituency. 
"That has to be a local cost, not a national expense."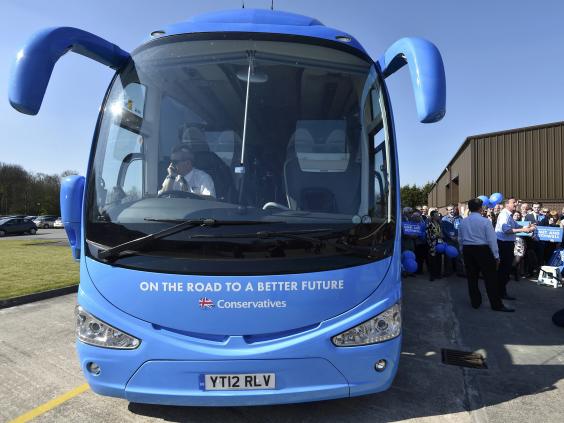 Other spending breach allegations relate to the Conservatives' 'battlebus' (Getty Images)
A Conservative spokesman said: "Simply referring to the location where the elector lives does not promote any named candidate. The literature only promoted the national Conservative Party.
"Such literature was not a local election expense under the RPA [Representation of the People Act] regime, as it was not connected with promoting the election of any candidate."
The letters urge the people they were sent to to "vote Conservative here in Torbay".
The Conservatives ultimately won the seat with 40 per cent to the Liberal Democrats' 33 per cent.
Political parties are bound to stay within strict spending limits at general election to ensure that those with big financial backers cannot spend their way to victory at elections.
Devon and Cornwall Police are among nine police forces to have launched investigations into electoral law compliance at the 2015 general election. The force has not commented on specific allegations, however.
http://www.independent.co.uk/news/uk/politics/police-called-in-to-investigate-david-cameron-letters-as-election-fraud-probe-grows-a7027446.html
They are now looking at our area as it turned out Ipswich was sent a huge amount of stuff and it was claimed nationally not locally, but that particular pamphlet was only sent to Ispwich, a very expensive thing to do.   We know, we looked into it and deemed it would use up too large a percentage of the money allowed.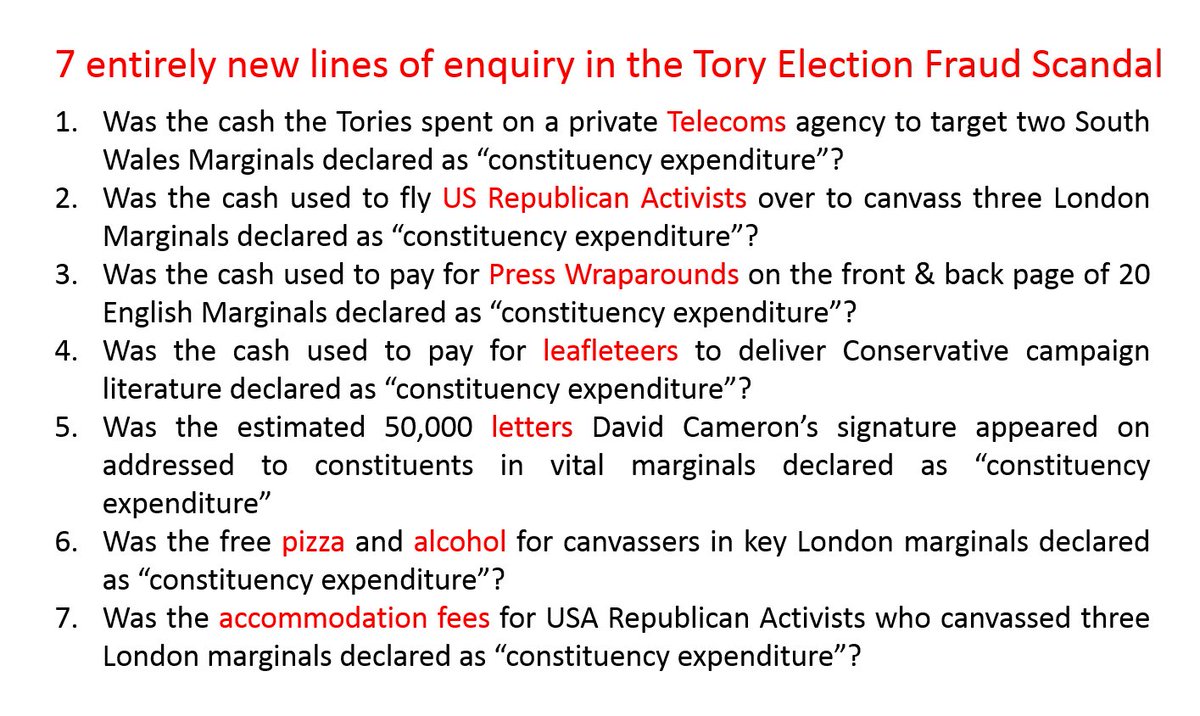 7 entirely new questions in the Tory Election Fraud Scandal. If the answer to any of these is no they are in trouble

---
Permissions in this forum:
You
cannot
reply to topics in this forum