With his big, round, mesmerizing eyes, Gimo does everything with a level of cuteness that puts normal cats to shame...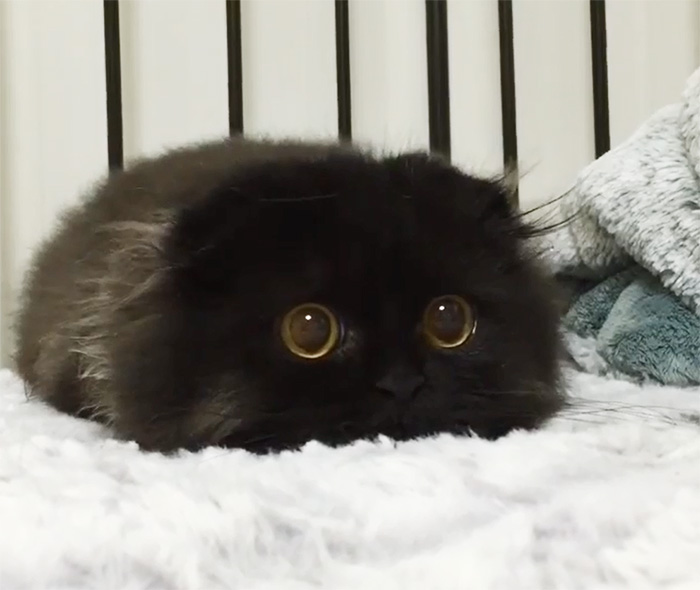 Instagram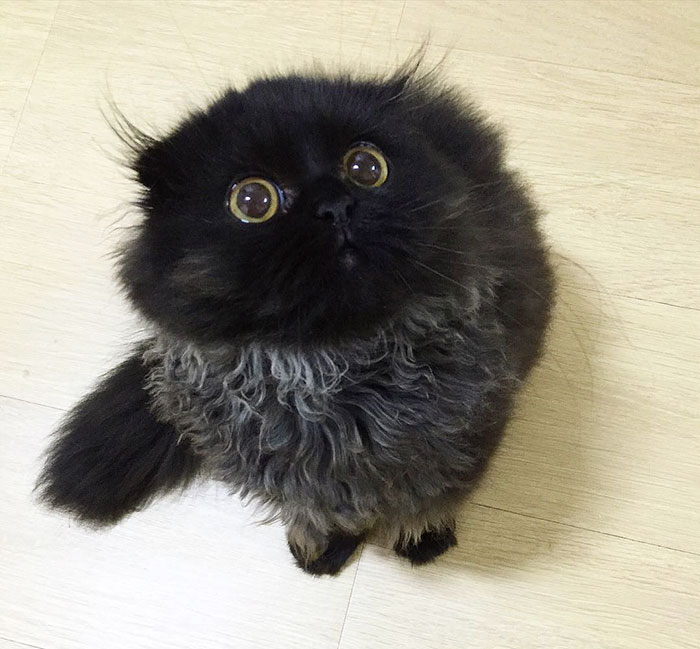 Instagram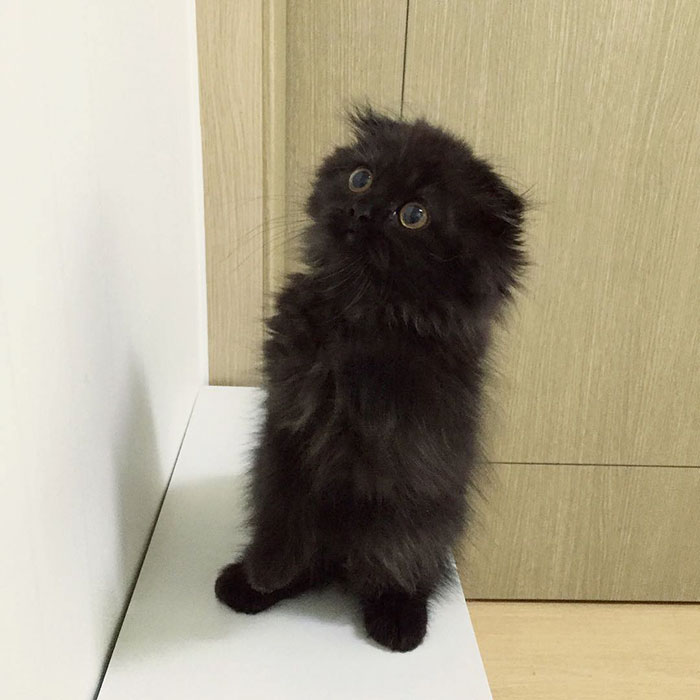 Instagram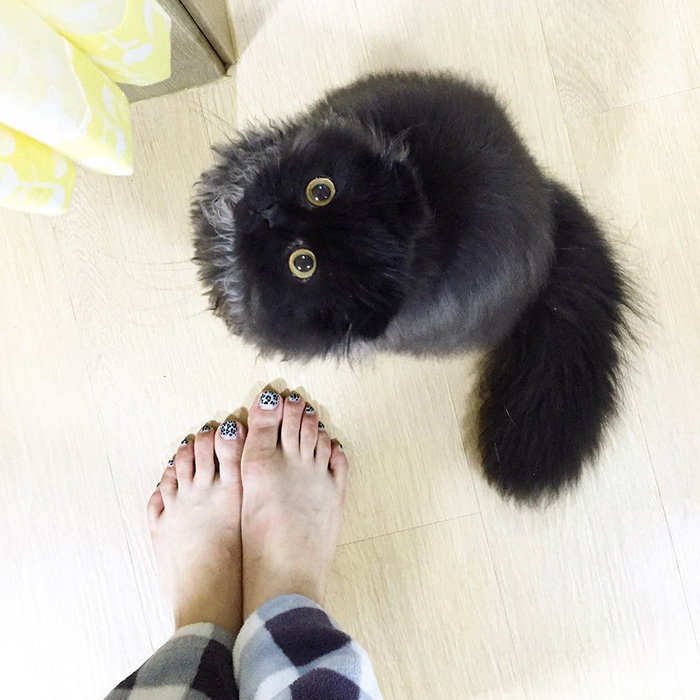 Instagram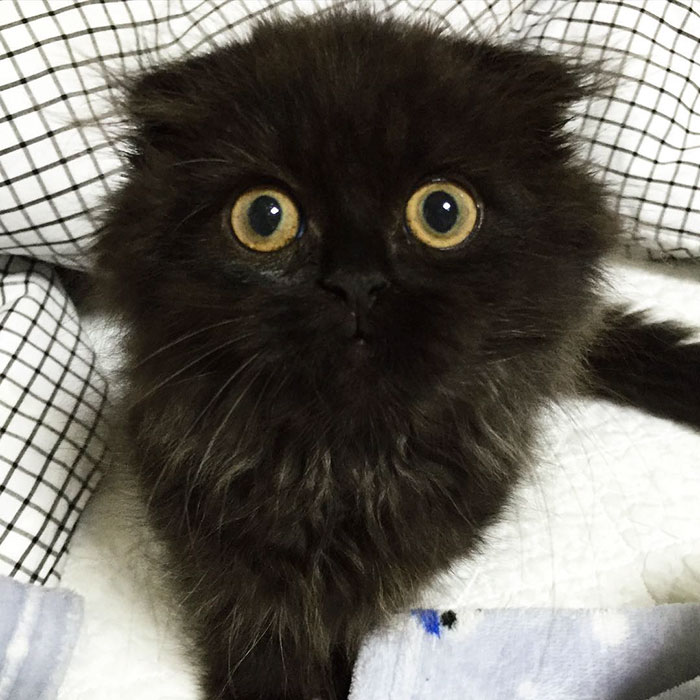 Instagram
Instagram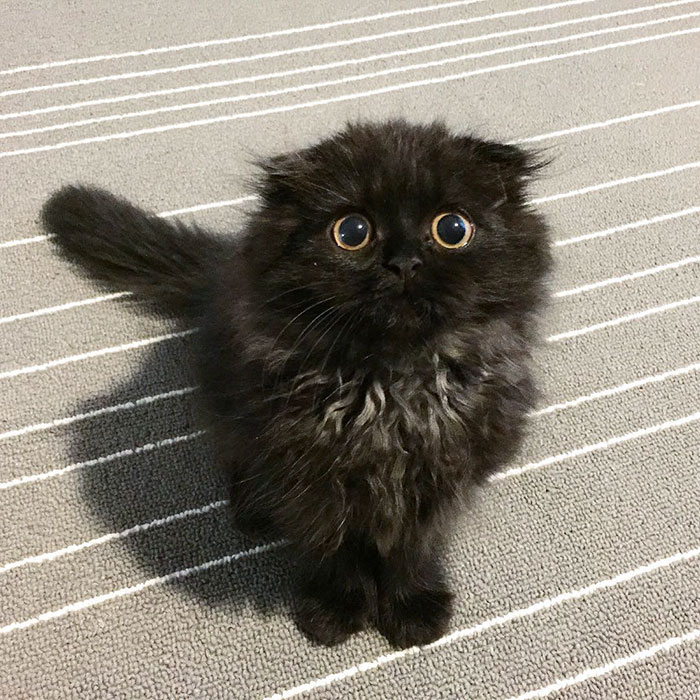 Instagram

Read more at http://www.sunnyskyz.com/blog/1337/Everyone-Is-Falling-In-Love-With-Gimo-The-Cat-With-The-Biggest-Eyes-Ever-#3KqpeRB0IJgRKVZC.99
I think Gimo is a Russian Long-hair. With his wide face and totally black color, his eyes jump out.

Cute. I'm a sucker for cats, anyway.

_________________
"Little thieves are hanged, but great thieves are praised." — Old Russian proverb, offered by Vladimir Putin to Donald J. Trump, Helsinki, July, 2018.

"I don't stand by anything."  ― Donald Trump, interview with John Dickerson, 5.1.17...

"That's libertarians for you — anarchists who want police protection from their slaves." ― Kim Stanley Robinson, Green Mars

Someone is above the rule of law in America.



Posts

: 26035


Join date

: 2013-12-19


Age

: 53


Location

: Northern California



I always thought cats were actually aliens that had enslaved humans

now I know that it is indeed the case......
_________________
If at any time in 2017 I have annoyed you, pissed you off or said the wrong thing....Suck it up snowflake, cause 2018 AINT gonna be any different
There are those who's opinion I value, there are those who's opinion I neither value or scorn, and then there are those who's opinion I just ignore as insignificant...I can assure you the latter outnumber the first two combined by a whole order of magnitude

[b].(It's hard to remember that the task is to drain the swamp, when you are up to your arse in alligators)
INTERNAL SECURITY DIRECTOR





Posts

: 9786


Join date

: 2015-11-06





Similar topics
---
Permissions in this forum:
You
cannot
reply to topics in this forum