Immunotherapy has given Sandra Sayce an extra 10 years of life, and now new combinations of the treatment may offer hope to many more patients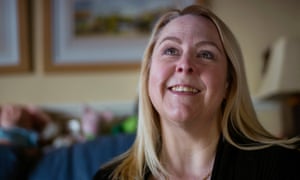 Sandra Sayce was given immunotherapy as part of a trial at the Royal Marsden hospital in London after chemotherapy was unsuccessful. Photograph: Sarah Lee for the Guardian
Sarah Boseley Health editor
Thursday 4 February 2016 10.21 GMT Last modified on Thursday 4 February 2016 11.52 GMT




[url=https://twitter.com/intent/tweet?text=The closest thing yet to a cure for terminal cancer%3f&url=https%3A%2F%2Fwww.theguardian.com%2Fscience%2F2016%2Ffeb%2F04%2Frevolutionary-drug-immune-system-advanced-cancer%3FCMP%3Dshare_btn_tw] [/url]

[email=?subject=The%20closest%20thing%20yet%20to%20a%20cure%20for%20terminal%20cancer%3F&body=https%3A%2F%2Fwww.theguardian.com%2Fscience%2F2016%2Ffeb%2F04%2Frevolutionary-drug-immune-system-advanced-cancer%3FCMP%3Dshare_btn_link] [/email]

Share on Pinterest

Share on LinkedIn

Share on Google+

Shares
162
Comments
32
Sandra Sayce often finds she is seeing a new doctor when she goes for her regular hospital check-ups. She has a suspicion they all want to meet her. The NHS doesn't do miracle cures – and nobody, including Sayce, is prepared to say that her advanced skin cancer has been beaten. Yet the last treatment she had for stage 4 melanoma, which normally kills within months, was nearly 10 years ago.
Sayce is one of the longest survivors of a new approach to cancer treatment that has had cautious and weary doctors almost punching the air in excitement. The 52-year-old is alive and well thanks to the groundbreaking work of the Royal Marsden in London, the world-leading cancer hospital. Its patients and those referred from other NHS hospitals, as Sayce was, are invited to take part in clinical trials. It is at the cutting edge of cancer drug discovery.
Western countries have been steadily fighting back against cancer in recent decades: Britain has recorded a 10% decline in death rates over the past 10 years.
But growing numbers of people are still being diagnosed with the illness. Traditional chemotherapy kills healthy cells as well as cancer cells – and there is always the possibility the disease will come back.
For Sayce, initial treatment in 2001 had appeared to clear three lesions found in the lower part of her right leg, but in 2005 they returned with a vengeance. She was then given immunotherapy, which teaches the body's defensive immune system to identify cancer cells and attack them from within, in the same way it would fight off a cold.
The story of one of the most complex organisations in the world, told through the voices of those on the frontline - the Guardian launches a month-long investigation into the NHS. Find out why and sign up for daily emails here
After the treatment, the cancer disappeared. "It took me a couple of years to believe it was true," she said at her home in Ruislip, west London. "You never quite lose that concern at the back of your mind, but there is no active disease and I have been stable for so long," she added. "My consultant said to all intents and purposes there is no reason why it would come back, but we are in territory where we don't really know."
Sayce knows how lucky she has been. A GP spotted her cancer during a consultation for a damaged knee. "She said 'what's that lump on the front of your shin?'" recalled Sayce, who had thought nothing of it. A biopsy revealed melanoma – a form of skin cancer.
She would never have expected it. "I have never been on a sunbed. I've been on one sunny summer holiday as an adult. But I grew up in the late 60s and 70s and we got shoved out in the garden and burnt to a crisp, then covered in calamine," she said. "I get really cross when I see children unprotected today."
She had surgery to remove not one lump but three, and when one of her lymph nodes was found to be positive for cancer, the whole lot were taken out. She had intensive chemotherapy to the leg.
"Then it was all quiet until the summer of 2005," she said. "I was on holiday in Norfolk. On the Wednesday, we won the bid for the London Olympics and I was so excited because I love sport and it was coming to my home town. The next day was 7/7 so I was checking my friends were OK. It was during that week I started to notice little black spots appearing on my leg. You could almost sit and watch them appear. It was quite scary."
She phoned St Thomas' hospital in London, where she had been treated, and got an appointment within a couple of days. A biopsy and a PET scan showed cancer in the leg, liver and the lymphatic system. This was advanced melanoma, classified as stage 4, which has a very poor prognosis. She was given six months of the standard chemotherapy treatment, decarbazine, which slowed it down but the tumours continued to grow. "It bought me some time," she said. "It is very cheap and it was all they had then."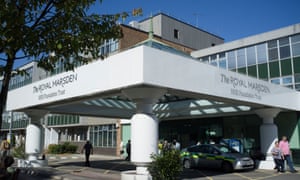 Facebook [url=https://twitter.com/intent/tweet?text=The closest thing yet to a cure for terminal cancer%3f&url=https%3A%2F%2Fwww.theguardian.com%2Fscience%2F2016%2Ffeb%2F04%2Frevolutionary-drug-immune-system-advanced-cancer%3FCMP%3Dshare_btn_tw%23img-2] Twitter [/url] Pinterest
The Royal Marsden in Sutton. Photograph: Alamy
The only other option was to join a trial at the Royal Marsden's Sutton site in Surrey. For 12 weeks from May to August 2006, she spent every Friday in the Oak ward with six men who had prostate cancer and one who, like her, had melanoma. The trial drug, known only as 17AAG, stank, she said. "It absolutely reeked. It smelled of sweetcorn." And it did her no good. On 29 September 2006, she started on a second trial, of a drug called ipilimumab. It was a novel approach, designed, she was told, to reprogramme her immune system.
She had just four treatments – one a month from September to December. "I had a head-to-toe rash, which itched," she said. "But I knew quite quickly that it was doing something." The lesions in her leg, which had become lumpy, started to flatten.
She still has shadows on her legs, but no active cancer any more. The lesions in her liver and spleen disappeared. She has had no further treatment and there is no sign of cancer.
"The word cure is tricky obviously – and that's quite important," said her consultant, James Larkin, at the Marsden. "To say someone is cured of a metastatic cancer means they then need to have a normal life expectancy and die of another cause 10, 20, 30 years later. So, of course, we hope that it's going to result in cures but actually you can't really say that because it's too early. But let's say that early indications are promising."
Cancer can evolve to be able to survive the toxic drugs thrown at it, just as bacteria become resistant to antibiotics, said Larkin. "The critical difference with immunotherapy is that you are actually reprogramming the immune system, if you like. The idea is, if the tumour does change and evolve, the immune system can also change and evolve with the tumour. I can't exactly prove that but I fundamentally think that's the critical difference."
The drugs, he thinks, can teach the immune system to watch out for cancer returning in a slightly altered form, which in the past would have slipped below the body's radar. "It's easy to make these kind of statements," he said almost apologetically. "But I think the clinical experience with a drug like ipi, which we've been using for almost 10 years now, does bear that out."
Larkin is hugely enthusiastic about the research being done and the potential for patients. He persuaded a leading US pharmaceutical company to open an arm of a trial using ipi – as everybody now calls it – and a newer immunotherapy drug, pembrolizumab, at the Marsden as well as the world-famous US hospitals. He succeeded in enrolling more people on to the trial than any other centre. Alone, the drugs can have great results with several types of cancer – kidney, bladder, head and neck as well as melanoma – but in only 20-25% of patients. The hope was that a combination might help more.
At the big annual cancer drug conference last May, in Chicago, the results had everybody reaching for superlatives. Nearly 60% of the patients with advanced melanoma on the trial given the combination were stabilised or their tumours actually shrank by the end of a year. Although there were side effects not seen when one of the drugs alone was given, immunotherapy worked for most of the patients, not just a small proportion of lucky people such as Sayce.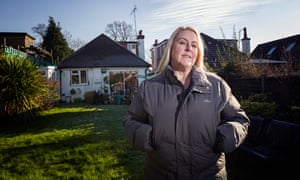 Facebook [url=https://twitter.com/intent/tweet?text=The closest thing yet to a cure for terminal cancer%3f&url=https%3A%2F%2Fwww.theguardian.com%2Fscience%2F2016%2Ffeb%2F04%2Frevolutionary-drug-immune-system-advanced-cancer%3FCMP%3Dshare_btn_tw%23img-3] Twitter [/url] Pinterest
Former cancer patient Sandra Sayce. Photograph: Sarah Lee for the Guardian
It was the moment when immunotherapy began to look like a mainstream treatment. Larkin and his fellow researchers can't yet know how long the effects will last or how good survival rates will be, but the mood is optimistic. "I'm 43," he said. "I certainly hope that within my working lifetime we'll be in a position where the majority of people don't die from this disease."
Prof Martin Gore, medical director at the Marsden, who is also a melanoma and kidney cancer specialist so has shared in the excitement over immunotherapy, believes research should be integral to cancer care. It is a core philosophy at the Marsden; Gore thinks it should be NHS-wide. Trials give patients a chance of better, more effective treatment – for themselves and for others to come.
"People say it is all right for the academics but we can't do that. We're too busy," he said. "I'd quite like to see that being challenged a bit, saying, 'come on. I do it – why don't you do it?' If you are a doctor, by definition you should be interested in research. Our colleagues at the GMC [the General Medical Council, which regulates doctors] expect us to keep up to date.
"It is not that people don't want to do it. It is that people are too busy. Many people's jobs are incredibly crowded with clinical work. In some places, the oncologists are very embattled with the number of patients. That goes for general practice in spades. I think we need to look at that a bit to know how we can change the way we work so we have breathing space. I think we have a way to go in terms of challenging the system to allow people to do it or even expect people to do it."
https://www.theguardian.com/science/2016/feb/04/revolutionary-drug-immune-system-advanced-cancer
Hope she goes on to lead a long and healthy life, good luck to her.
I don't think lighting candles will help really. People do light candles for people they know personally who have died, which is a private thing, but I dislike this kind of mass sentiment.

Anyway, I'm actually a fan of the emerging immunotherapy treatments. It's early days yet of course, and there's much testing to be done still, but any possible alternative to chemotherapy has to be a good thing.
_________________
"It ain't over 'til it's over"



Posts

: 30443


Join date

: 2014-02-10



Good luck to her
Hope she keeps on, keeping on x

_________________
"It is better to be hated for what you are than to be loved for what you are not." ~ Andre Gide
King of Beards. Keeper of the Whip. Top Chef. BEES!!!!!! Mushroom muncher. Spider aficionado!




Posts

: 34612


Join date

: 2013-07-28


Age

: 48


Location

: England



It's now 12 years since my Cancer op, PSA is now1.8. Good luck to all that are still battling on.



Posts

: 9438


Join date

: 2013-12-07


Age

: 77


Location

: rainbow bridge




---
Permissions in this forum:
You
cannot
reply to topics in this forum