Agence France Presse
Beirut: At least 45 civilians were killed Sunday in heavy bombardment of a besieged Syrian rebel stronghold east of Damascus that also struck a school, a monitoring group said.
The Syrian Observatory for Human Rights said rockets fired by regime forces rained down on the towns of Douma, Harasta, Saqba and Arbin in the opposition-held Eastern Ghouta region.
Observatory head Rami Abdel Rahman said air strikes also hit the towns, but it was unclear whether they were carried out by Syrian or Russian warplanes.
At least 10 children and four women were among the dead and dozens of people were wounded, he said.
"One of the air strikes on Douma hit near a school, killing the school's principal," Abdel Rahman told AFP.
Men carried children across the dust-covered rubble of destroyed buildings in Douma, whose streets were littered with debris and shards of glass, according to an AFP photographer on the scene.
A small girl's body lay on an operating table in a field hospital, as doctors prepared to operate on her badly-wounded leg.
An activist group in Douma shared photographs on Facebook of crumbling buildings and bloodied children lying in a makeshift clinic.
In one jarring photo, children's shoes, notebooks, and bags are strewn across the blood-stained floor of what the group said was a schoolyard in Douma.
Abdel Rahman said one rebel fighter was also killed in the bombardment on Sunday.
Government forces regularly bombard Eastern Ghouta, and rebels there fire rockets and mortar shells into the capital.
On Sunday, three people, including two children, were killed in rebel mortar fire on Damascus, according to the state news agency SANA.
Three more people were killed and dozens wounded in mortar fire on a Damascus suburb controlled by government forces, SANA reported.
Last month, regime forces and rebel groups tried to agree on a 15-day ceasefire in Eastern Ghouta.
Air strikes in the area are at times conducted by Russian warplanes, which began carrying out an air war in Syria in September.
Suspected Russian strikes on Douma in November killed 23 Syrian civilians.
http://www.dailystar.com.lb/News/Middle-East/2015/Dec-13/327224-45-civilians-killed-in-syrian-rebel-bastion-monitor.ashx?utm_content=bufferfccbc&utm_medium=social&utm_source=twitter.com&utm_campaign=buffer#
Another day, more civilian deaths.
Unfortunately I can't post the video, but this is what Syrian kids endure every day:
http://syria.liveuamap.com/en/2015/13-december-a-syrian-kid-screaming-for-her-mom-after-the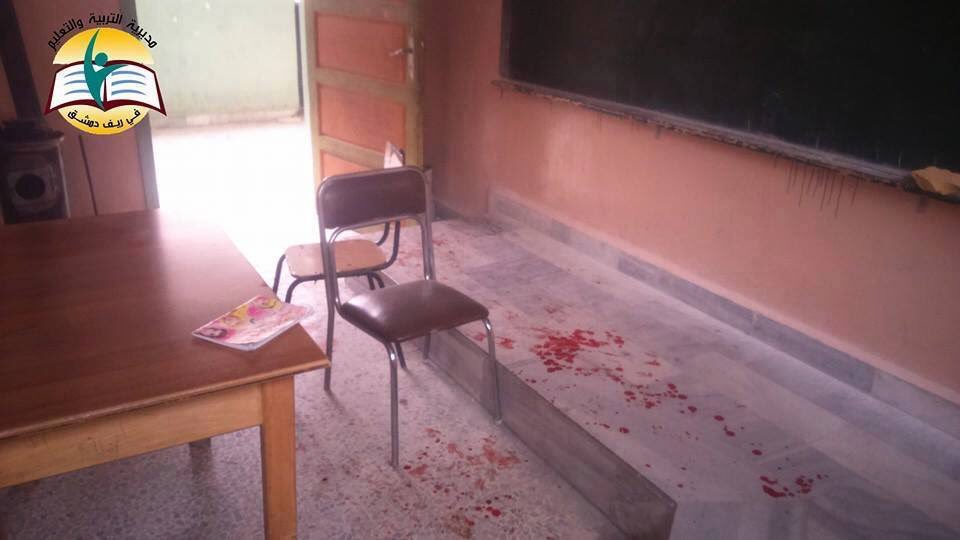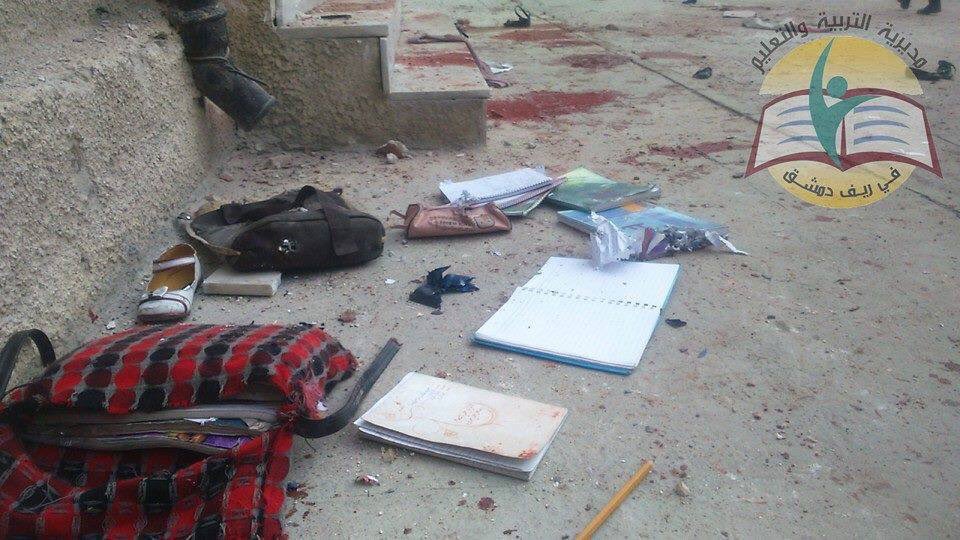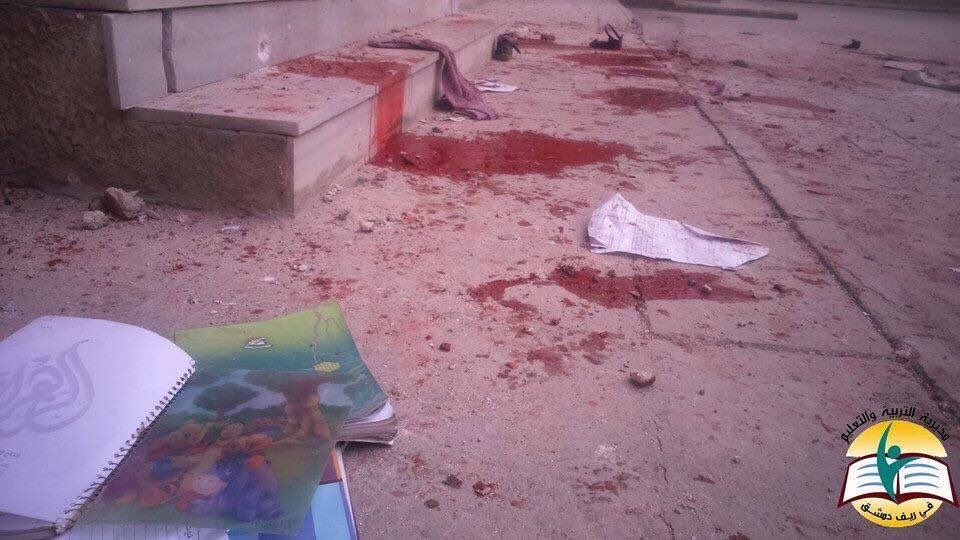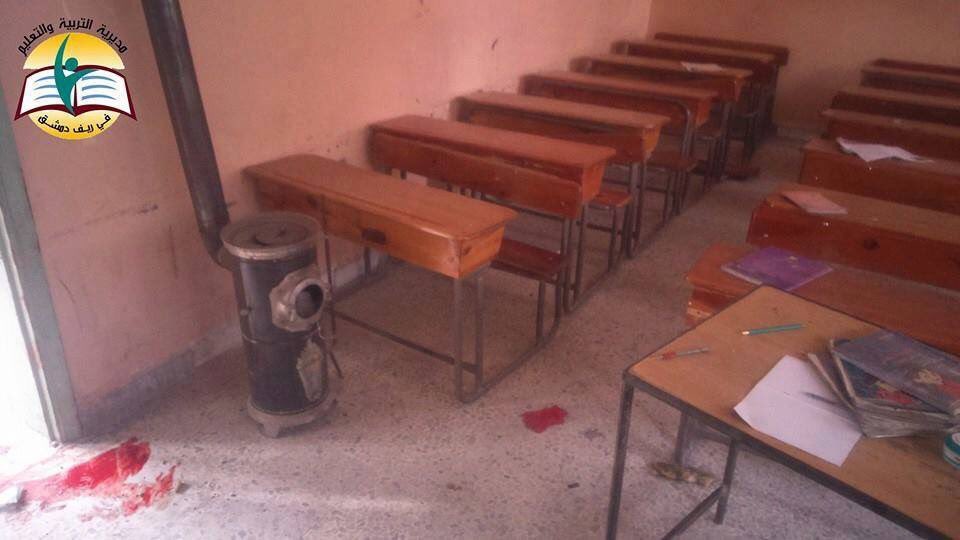 Blood on the school floor!
_________________
If at any time in 2017 I have annoyed you, pissed you off or said the wrong thing....Suck it up snowflake, cause 2018 AINT gonna be any different
There are those who's opinion I value, there are those who's opinion I neither value or scorn, and then there are those who's opinion I just ignore as insignificant...I can assure you the latter outnumber the first two combined by a whole order of magnitude

[b].(It's hard to remember that the task is to drain the swamp, when you are up to your arse in alligators)
INTERNAL SECURITY DIRECTOR





Posts

: 9340


Join date

: 2015-11-06



The video on the link at the bottom of the OP is heartbreaking.

---
Permissions in this forum:
You
cannot
reply to topics in this forum